Starting an online business today is easier than ever. There are a handful of ready-made solutions and options that allow complete beginners to advertise and sell products and services on the Internet and deliver them to customers. With the help of various plugins, you can quickly and easily optimize your online store.
1. WooCommerce Table Rate Shipping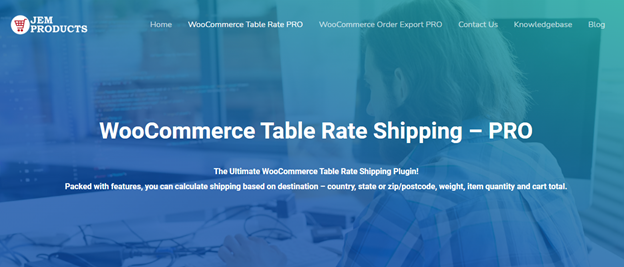 WooCommerce Table Rate Shipping plugin can help you create different shipping rules. That is important so your online business can run smoothly. This plugin has a lot of advanced settings that you will not be able to find in any other similar plugin. With their shipping classes, you can build specific rules with ease. To make it organized and simple to navigate, you can create distinct shipping method names.
If you have different product categories, you can enable or disable shipping methods for specific ones. You must have a clear understanding of all of your shipping methods. There is a setting that enables you to import or export shipping methods and make any necessary changes in a spreadsheet.
2. WooCommerce Order Export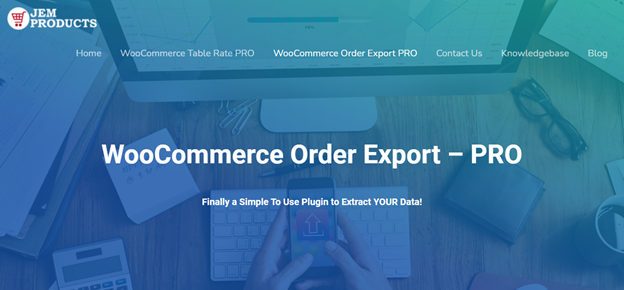 WooCommerce Order Export This plugin is a WordPress plugin that allows you to export all the necessary data you will need. You can set automated exports. They will be immediately delivered to your inbox. This feature is amazing for dropshipping. To make everything organized and easy to find, you can edit the columns. Setting every export manually can take a lot of time.
With this plugin, you can schedule a few exports that will be done automatically. You can choose to get them delivered daily or once a month to your inbox or FTP.
3. Direct Checkout for WooCommerce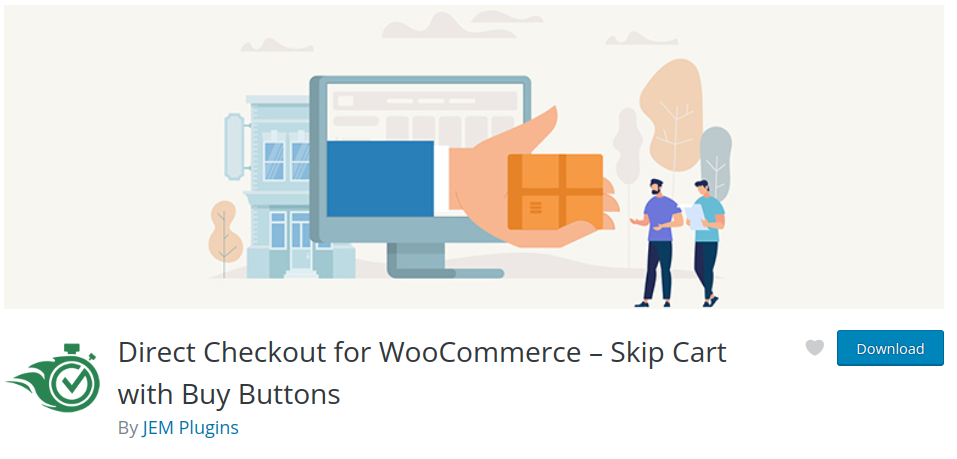 Direct Checkout for WooCommerce is a plugin your online store can't be without. If you are currently on a mission to optimize your online store, you need to install this plugin. It will help you redirect your customers to the shopping cart. This will make them finish the shopping much faster. To make it even easier for your customers, you can add "Buy" buttons all around your website.
If someone clicks on any product, it will be immediately added to the shopping cart. If you also have a website, you can add Buy Buttons there as well and secure more sales. Another great feature this plugin has is the ability to enable direct checkouts for your products.
4. Easy Digital Downloads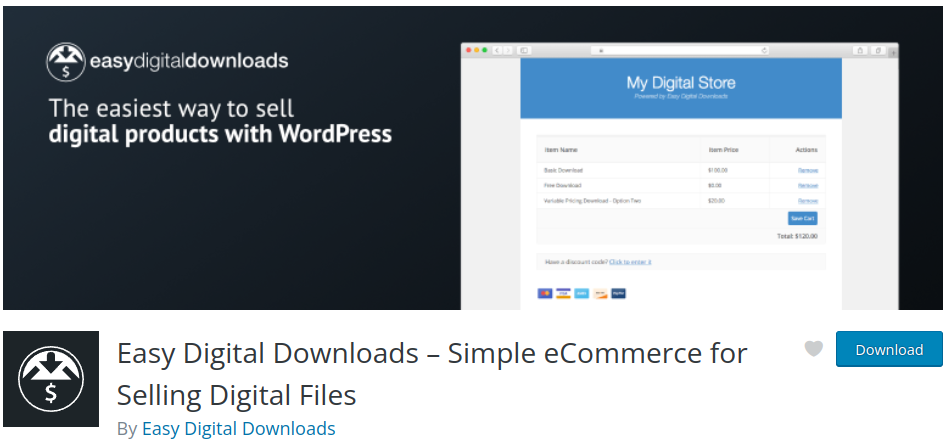 Easy Digital Downloads is a perfect plugin for anyone who is selling digital products. This plugin allows customers to go through your product selection, put products in their shopping carts, and then check out whenever they're ready. This plugin also allows them to use the Buy Now buttons to skip the cart. It provides an entire online marketplace that is beginner-friendly. You can focus your time on making the products.
Use this plugin to access and maintain comprehensive records of every customer and their purchasing history.
5. Ecwid Ecommerce Shopping Cart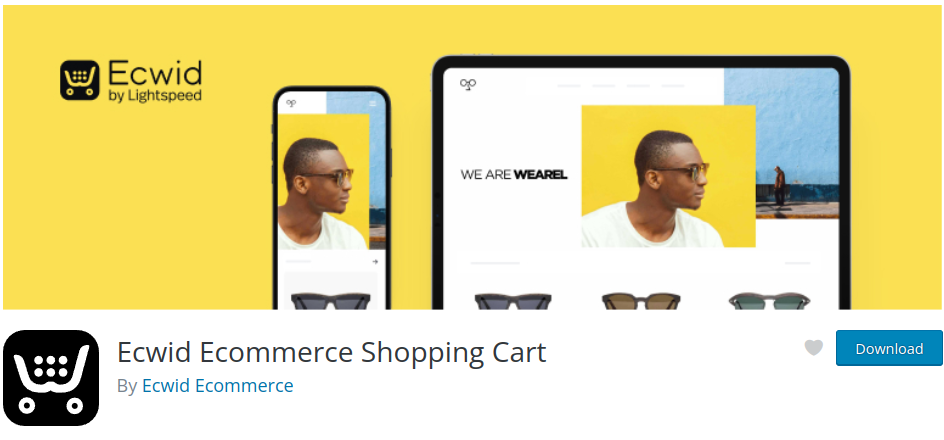 Ecwid Ecommerce Shopping Cart is a great plugin for your eCommerce. They have free iOS and Android mobile applications in their Ecwid Shopping Cart. You can use it to run your shop and conduct mobile sales. It offers functions including product scanning, inventory keeping, sales management, and payment acceptance. By using your mobile device as a POS station, you may complete all of those tasks.
Your e-commerce data and e-commerce are instantly linked. They host your online store data on their secure servers.
6. Mailchimp for WooCommerce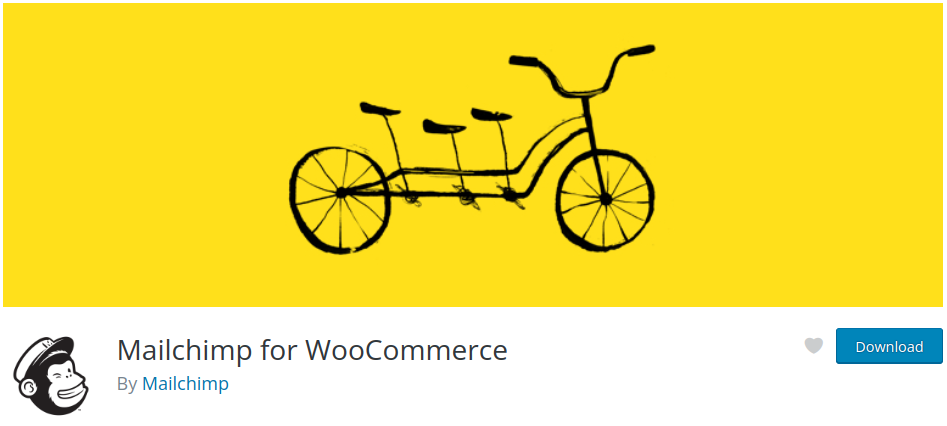 Mailchimp for WooCommerce is one of the most popular mailing services. Many people now prefer using MailChimp to distribute emails to a larger subscriber base. You can truly use MailChimp as a tool to manage email marketing campaigns. These campaigns are crucial because they let you communicate with all of your followers by sending offers, discounts, or just emails to the individuals on your list of followers. It also turns into a potent tool because you can develop, send, and assess the results of your email.
7. WooCommerce Google Analytics Integration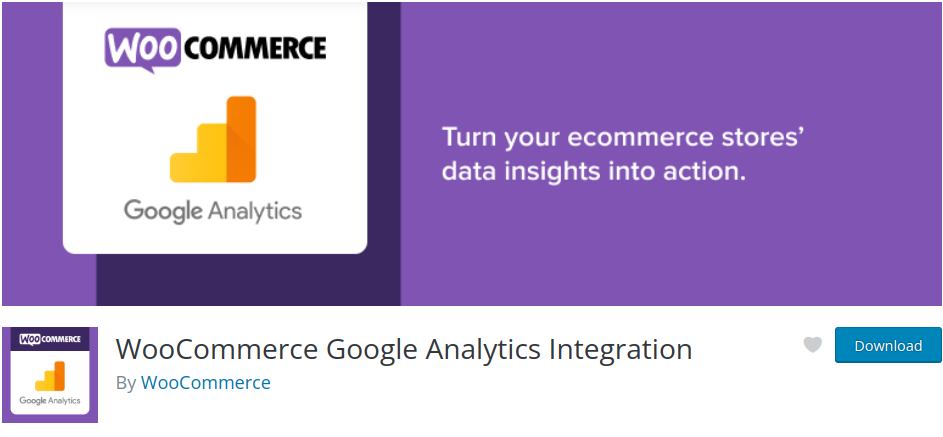 WooCommerce Google Analytics Integration is another plugin you need to have if you run an online business. Every web store owner should use Google Analytics, a well-known free tool for measuring a lot of data. If you have chosen one of the internet marketing initiatives to promote your online store, data measurement and analysis are especially crucial. With the help of the online store, you can evaluate all the factors that contributed to specific outcomes and, of course, how to improve them. You can try to learn how to use this complicated technology on your own or hire professionals to do it for you.
Without high-quality and professional plugins, you can't run your eCommerce store successfully. Plugins like WooCommerce Table Rate Shipping are there to help you and your customers to have an amazing experience.