There are hundreds, if not thousands, of solutions accessible for creating an eCommerce business. We can only anticipate more tools to emerge as the eCommerce industry becomes more complex. There is a ton of very wonderful software available, but many gems get lost in the clutter. The availability of so many alternatives for various processes can quickly become overwhelming.
How do you select the best assets for your company from among the thousands? By showcasing some of the best options or the most highly recommended in each category and addressing every necessary topic for successfully operating an online business, this article will help you narrow down your options.
WooCommerce Order Export – Exporting Order Data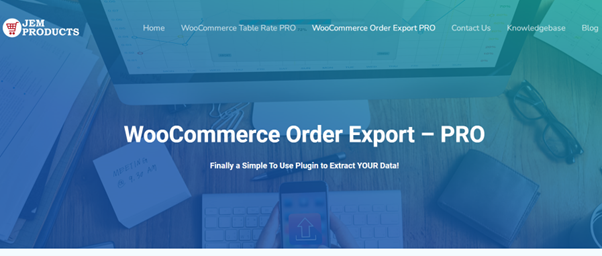 Every eCommerce store, no matter its size, needs to handle analytics very carefully. After all, if you don't know what you're doing wrong, there's no way you'll know how to fix it. WooCommerce Order Export makes detailing with data a whole lot simpler. It allows its users to export data in CVS format so they can be easily viewed in Excel or Google Docs. Plus, all of the exports can be scheduled for a specific day in the week and delivered via an FTP client. But, when it comes to analysis, you don't want your data there all at once? Easy, with WooCommerce Order Export, you can choose to only export new data you haven't dealt with yet, or filter fields you wish to analyze.
If you own more than one store, this plugin is definitely the one to go for, as it lets you import setting from one site to another – no more time lost trying to tweak the setting on multiple sites. It's also worth mentioning that the plugin comes with support provided straight by the developer, so should anything go wrong, you'll have it fixed in no time at all.
Every eCommerce business must ensure that product descriptions, marketing copy, and customer communications are error-free, enhancing professionalism and credibility, which can lead to increased customer trust and higher conversion rates. Here comes both grammar checker and text summarizer tools which are an invaluable part of every eCommerce store. Additionally, accurate and well-written content can positively impact search engine rankings, driving more organic traffic to the eCommerce website.
WooCommerce Table Rate Shipping – Unique Shipping Methods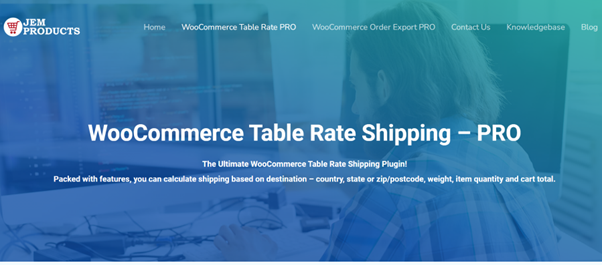 Just like our previous recommendation, WooCommerce Table Rate Shipping is aimed at WooCommerce users. But, with the ever-growing popularity of WooCommerce and how many stores are using it, we had to recommend them. This plugin is a one-stop shop for shipping rules. And we all know that shipping internationally with different rates can be a real headache. No more. With the help of this plugin, you can create as many shipping zones as you'd like, name them whatever you want, and set different rules for each one. Plus, it's so simple to use you won't need a developer to set it up for you.
The shipping methods can be adjusted based on weight, quantity, country/zip code, or cart total. There's even a feature that allows you to force a shipping method to be used or hide it from unlogged users. The shipping methods you created can also be edited, imported, and exported
Acquire – Live Chat and Customer Support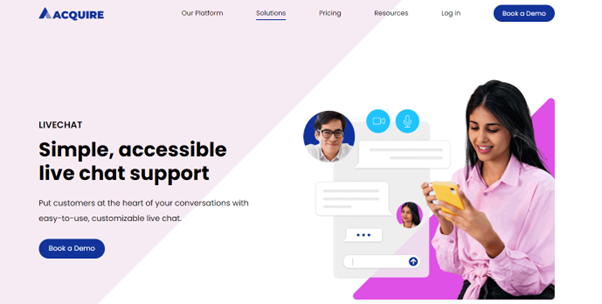 Every business on the face of the planet must prioritize providing excellent customer service. Whether a customer or client would refer a business to someone else depends on how that company treats them. E-commerce platforms have some restrictions when it comes to customer service, which makes things worse. As a result, Acquire developed a live chat tool.
With the aid of this eCommerce solution, companies can easily maintain constant contact with their clients. You can use it to provide customers with a live demonstration of your service or product with live chat software, whether they need assistance selecting the proper item or technical support. Additionally, the "screen sharing" function enables you to walk your consumer through each stage.
Alloy – Automation and Integration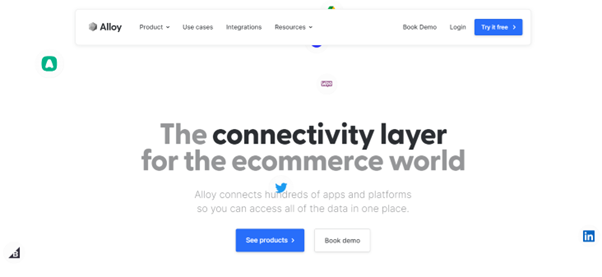 An eCommerce automation solution called Alloy enables brands to integrate with a variety of tech stacks to improve business processes and user experiences. The platform also recently debuted a B2B solution called Alloy Embedded, which offers SaaS platforms easy embedding solutions, including eCommerce data and capabilities from third parties.
Six eCommerce platforms (including Shopify, Webflow, WooCommerce, Magento, etc.) are supported by Alloy, which has the shared objective of making automation available to all online businesses. In order to create a better, more productive working environment, the platform's proprietors also think that repetitive manual processes should be eliminated.
Elementor – Website Builder for Customization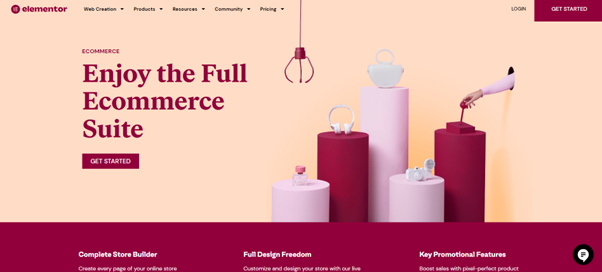 Elementor is a potent WordPress builder used by more than 6% of all websites worldwide. Elementor is the go-to tool for anyone wishing to develop WordPress-based online businesses without writing a single line of code because it has an incredible WooCommerce builder. The abundance of marketing-focused capabilities that Elementor gives site designers and individual users sets it unique.
You can plan for visitors to be greeted with marketing and promotional materials at key times using Elementor. You can also increase your database of potential customers and gather new leads by utilizing Elementor's robust popup form builder. Additionally, you can link with a virtually limitless number of third-party platforms, such as CRMs and other tools for sales enablement.
MageComp – Mobile App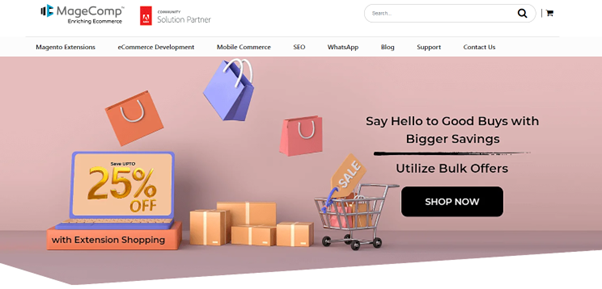 You must consider mobile shopping and provide for mobile visitors if you operate an eCommerce website. Mobile user targeting is an essential component of your digital marketing strategy. Failure to do so would mean passing up a lot of potential clients. For retailers searching for a ready-to-use mobile app for their eCommerce business, MageComp's Mobile App for eCommerce is, without a doubt, the best option. You can quickly access the world of M-commerce with the help of this no-code smartphone app.
Regardless of whether you're aiming for iOS or Android consumers, MageComp Mobile App Builder can be helpful for you. With its out-of-the-box eCommerce Mobile App Builder, you can quickly launch your mobile app on the Google Play Store and App Store.
Nakivo – Backup System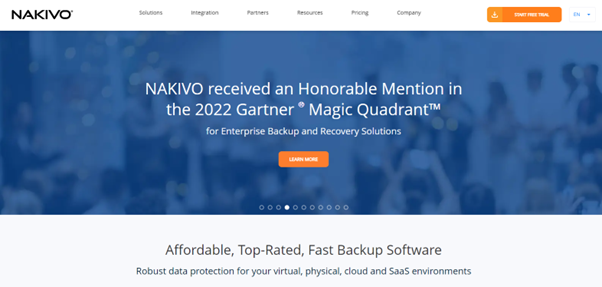 NAKIVO can be referred to as an all-in-one tool for disaster recovery from virtual, hybrid, cloud, and physical locations as well as backups of your company's data. It is accessible from anywhere and offers a web-based user interface. You can control all of your data protection and transformation procedures from a single dashboard. You can also recover data from various files and complete VMs, other hosts, and clusters with this tool.
You can also automate the entire procedure and plan your backup operations. Controlling and managing the scheduled workflows have gotten easier thanks to the calendar dashboard. For each data backup, NAKIVO gives up to 4000 recovery points. The precise number of recovery points can be set for each backup.