Including an author bio box at the bottom of your blog article is a great approach to demonstrating knowledge, authority, and trustworthiness – qualities valued highly by the Google search algorithm. First and foremost, an author bio box introduces the author of the just-published blog post or article. An author bio box helps you to interact with your readers on a deeper level, which increases the trustworthiness of your blog among your target demographics.
A short biography, image, or even links to an author's social media accounts may do wonders for building confidence among your audience and establishing your site as a legitimate source of information. By including an author bio box, your audience gets an insight about who they are dealing with, further helping them decide if they will trust your content or not.
The following WordPress plugins will help you create a visually appealing and descriptive author box with ease.
This plugin helps you add a customizable and responsive author box anywhere on your website, displaying the author's name, avatar, description, and other info.

You can easily assign posts to guest authors allowing them simple and easy contributions, assign posts to multiple authors and credit everyone involved, assign author boxes to automatically appear on certain post types, and customize everything with over 50 customization options. The process of adding guest authors is very easy and is done through the admin page. This method is safer than giving guest authors user access to your page.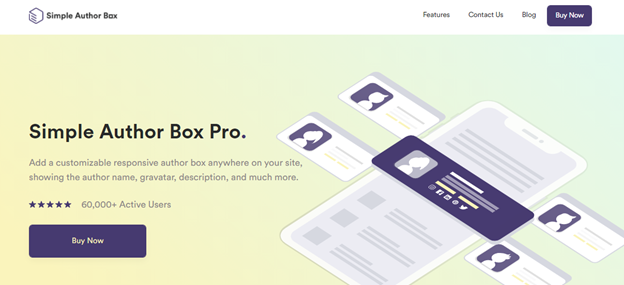 Guest authors added through Simple Author Box do not have the access to create, edit, or delete pages. They only have access to the post (article) you have assigned them to. There are also some templates available for you to get an idea of a design you would like to implement, or just use the provided template. So, you can check out the Minimalistic template, Simple and Clean template with a custom background image, or the Author Box with multiple authors.
And if you want to read about all of these features in more detail, definitely check out their website. The plugin is available with a free and PRO version with differences in some bonus functionality.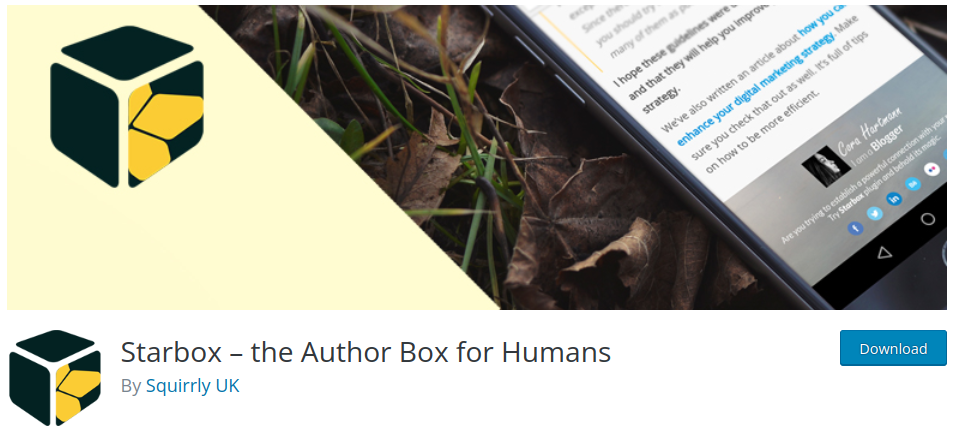 The Starbox plugin emphasizes the design and looks of your author box. There is an option to choose from professionally built themes and landscaping and choose the position of the author box (top or bottom of the page). The author's social profiles will be laid out and clickable, making it easy to engage with the content and the author.
Also, Starbox offers Google Authorship and Facebook Authorship programs for all authors. The plugin guarantees no coding knowledge is needed for you to set up the author box in the way you want it. Support is available through support threads.
3. Molongui – Author Box for Authors, Co-Authors, Multiple Authors, and Guest Authors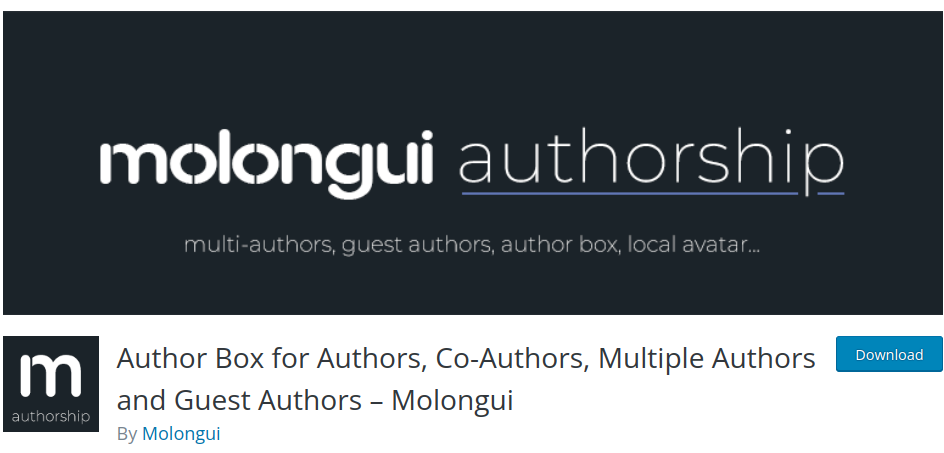 With the Molongui plugin, you can easily credit your authors and one-time contributors. The Author Box lets you automatically display a fully customizable and responsive box with author details on WordPress posts. The Co-Authors option allows to credit multiple authors on one post. And the Guest Authors option provides the option to add guest authors or one-time contributors to a post without creating an account for them. Molongui Authorship helps you easily customize your author boxes with a live preview in the WordPress Customizer, and it provides you with advanced tools and features.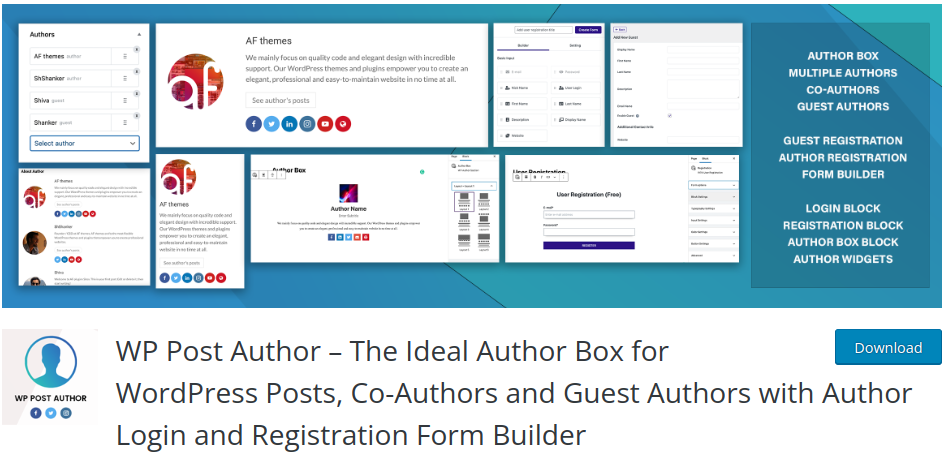 WP Post Author is a great author box plugin for WordPress posts, co-authors, and guest authors with an author login and registration form builder. It also comes with the option to add Gutenberg blocks, widgets, and shortcodes for the Author box and sign-in/signup forms. These forms can be added by a drag-and-drop user registration form builder and a login form. Among the listed features, you can also use the reCAPTCHA V2 or V3 for registration/login forms and set up custom mail SMTP configuration for registration or login emails. For the social links, there is the option to include Facebook, Instagram, YouTube, Twitter, LinkedIn, Email, and Website links. More details can be read on the website.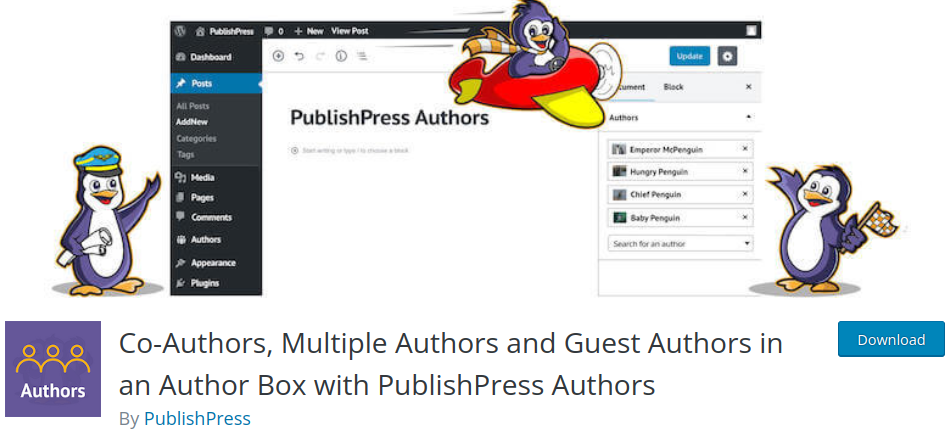 This plugin provides users with the possibility to show an author box at the end of the post. The author box can display a single author, co-authors, multiple authors, and guest authors. Adding a box to your post is very easy. When writing a post, on the right sidebar choose from the users and assign them as co-authors. On the front end, you can replace the default display, choose where and how to display the author box, add filters and actions in your template files, etc.
Conclusion
There you have it, some of the best options when adding an author box to your website posts. There are many benefits to including an author box, such as increased trustworthiness, authority, etc. Having that in mind, consider these options and visit their websites for more information. Our recommendation is the Simple Author Box plugin since it provides the most comprehensive and complete package.