As the owner of a WooCommerce store, it makes sense for you to be looking for new and improved strategies to boost sales. WooCommerce has the benefit of having a ton of plugins made specifically to help you streamline the sales process.
Sales techniques, including intelligent discounts, sales funnels, external marketplace promotion, and many more, are readily available. However, that isn't even the best part of the whole deal.
By using only a few plugins, you can actually almost double your sales. Some WordPress plugins can help in creating a very effective sales process that will increase your revenue. So, let's look at the best ones.
WooCommerce Table Rate Shipping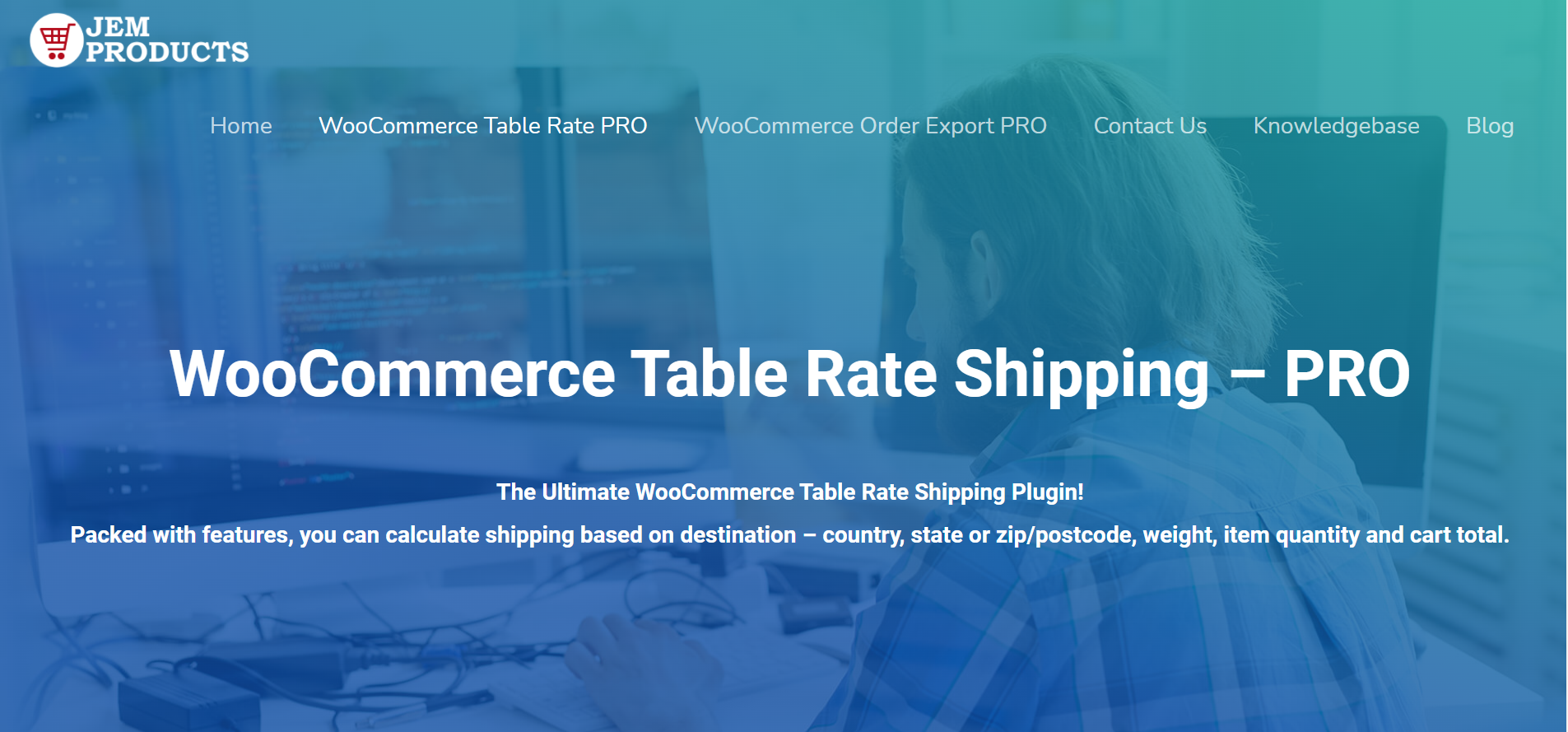 Do you want to have custom shipping methods calculated based on weight, location, or maybe even product quantity? That's the star feature of WooCommerce Table Rate Shipping, so if you need to better your shipping methods, this is the plugin to go for. The number of shipping zones and methods you can set up is unlimited. You can even add an optional handling fee or create a separate shipping method that only applies to logged-in users.
There's another interesting feature that allows you to hide the shipping method from the buyer should a certain item be in their cart. In addition to all of this, WooCommerce Table Rate Shipping offers PRO support, so if anything goes wrong, you'll have a helping hand from the people that created the plugin.
WooCommerce Order Export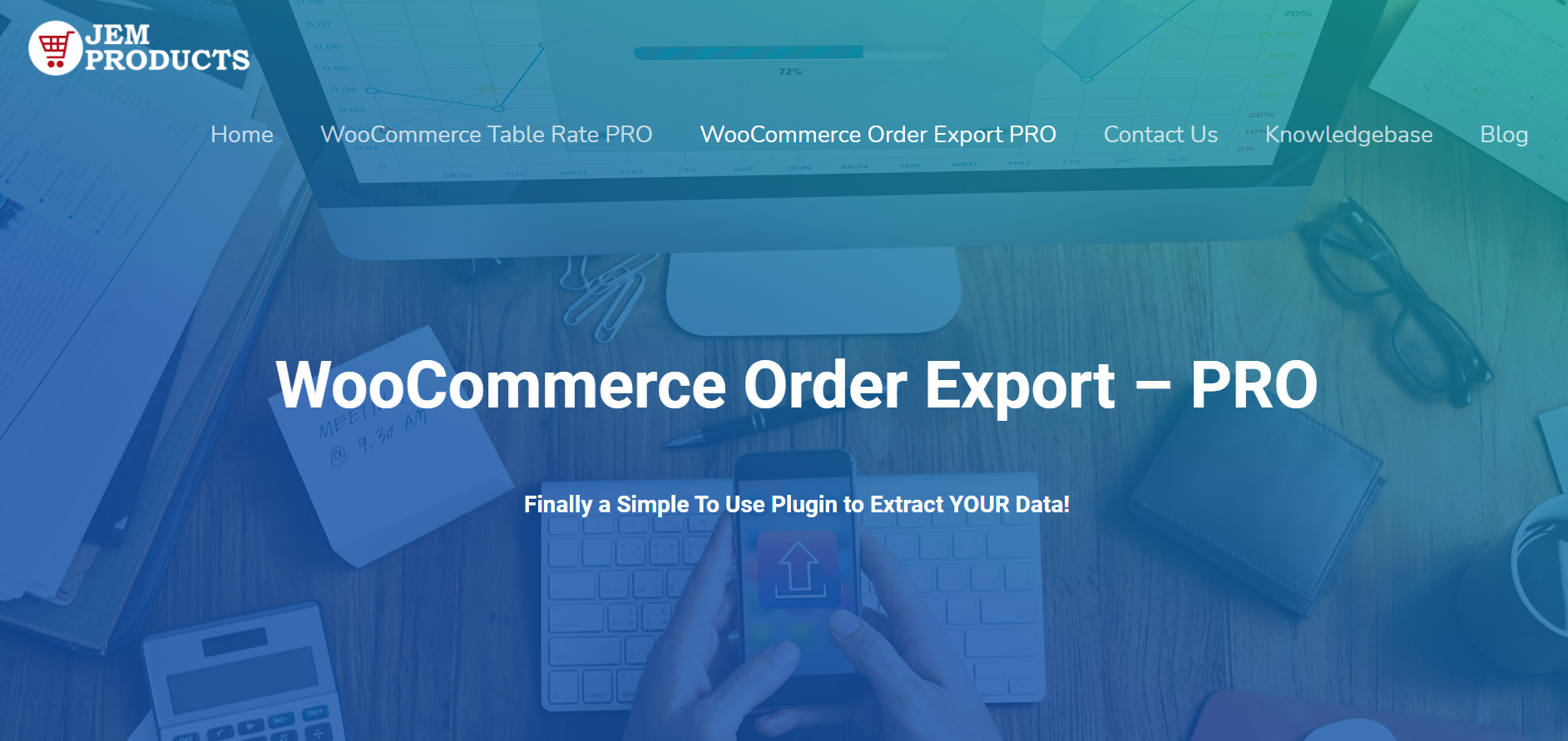 This order management plugin has been well-tested and is completely functional on Windows and Mac. Its basic function is to enable you to quickly export order data from your WooCommerce store in XLS, XLSX, or CSV formats.
WooCommerce Order Export is the ideal order export plugin for users of any skill level because of its simple and user-friendly interface (beginners and advanced users).
You can use it to create customized export reports by excluding only the desired data segments. Order exports are available for download with only one click. Set your own filters only to retrieve orders using a certain currency, promo code, or payment processor. You can drag and drop and rearrange every piece of data you wish to export.
PDF Invoices & Packing Slips for WooCommerce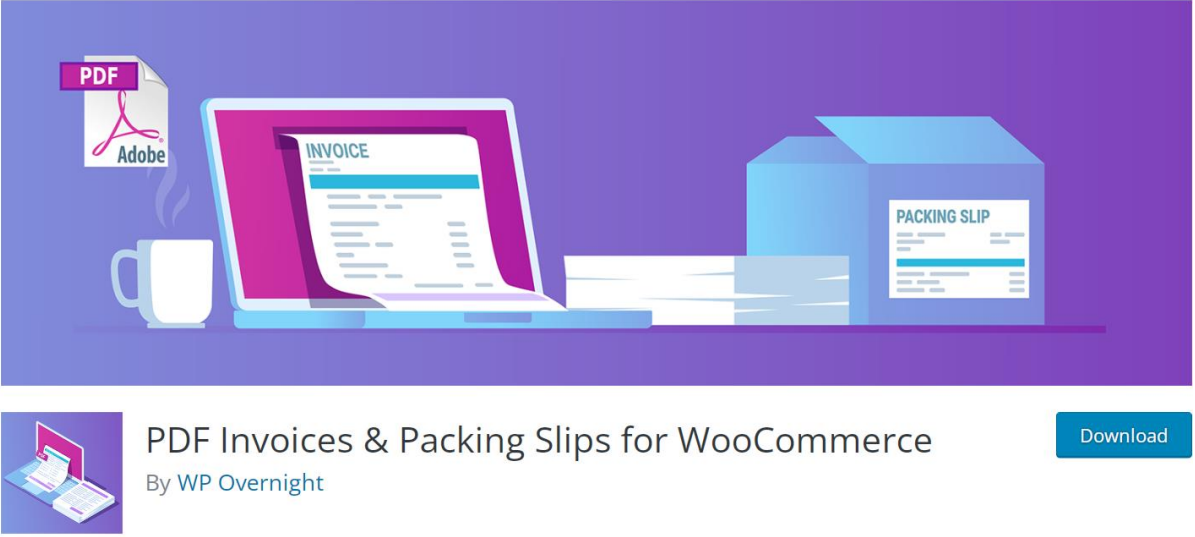 This WooCommerce plugin includes a PDF invoice in the order confirmation emails you send to your clients. It also includes a template and the option to customize/create your own themes. Additionally, you can download or print invoices and packing slips using the WooCommerce order admin.
PDF Invoices & Packing Slips for WooCommerce also allow you to download the invoice directly from the WP administration page in a PDF format. In addition to this, the HTML / CSS invoice templates can be fully customized, the invoices can be downloaded from the My Account page, and it also includes sequential invoice numbering with format customization.
YITH WooCommerce Product Gallery & Image Zoom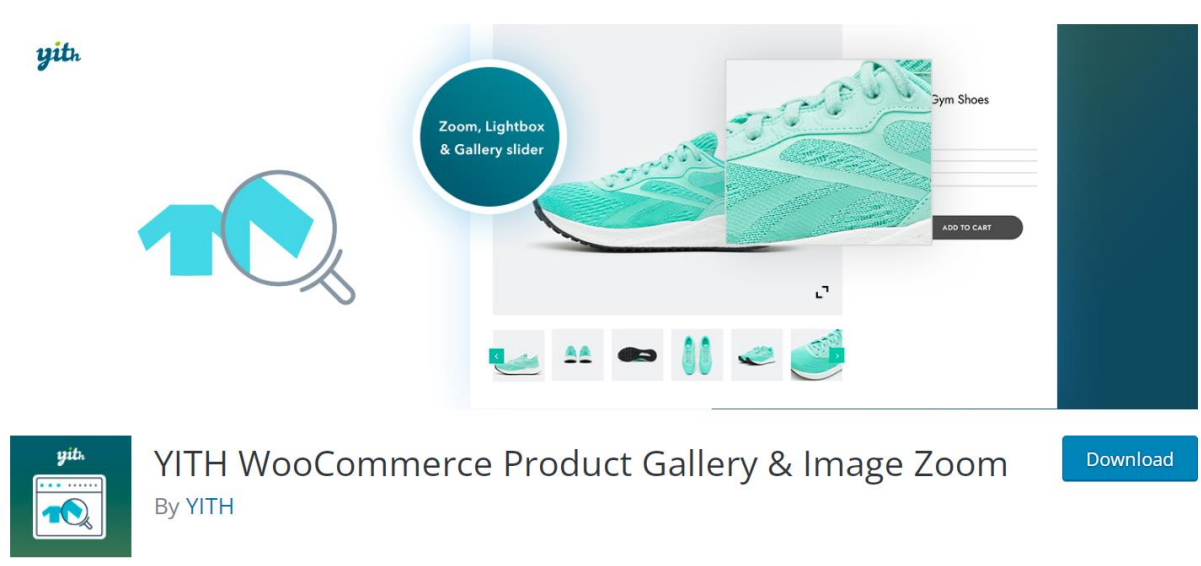 YITH WooCommerce Zoom Magnifier is a handy plugin that enables your visitors to quickly scan through the details of the product. But unlike most plugins, this one allows buyers to examine everything in greater detail. This helps them assess the quality of the product and compare it to those of your competitors.
You can customize the zoom area's width, height, and picture size to display as a zoomed image. It can be enabled or disabled on mobile devices. There's even a feature that allows you to add an image with the product's thumbnail as the customer uses the zoom feature.
Drag & Drop Sales Funnel Builder for WordPress – WPFunnels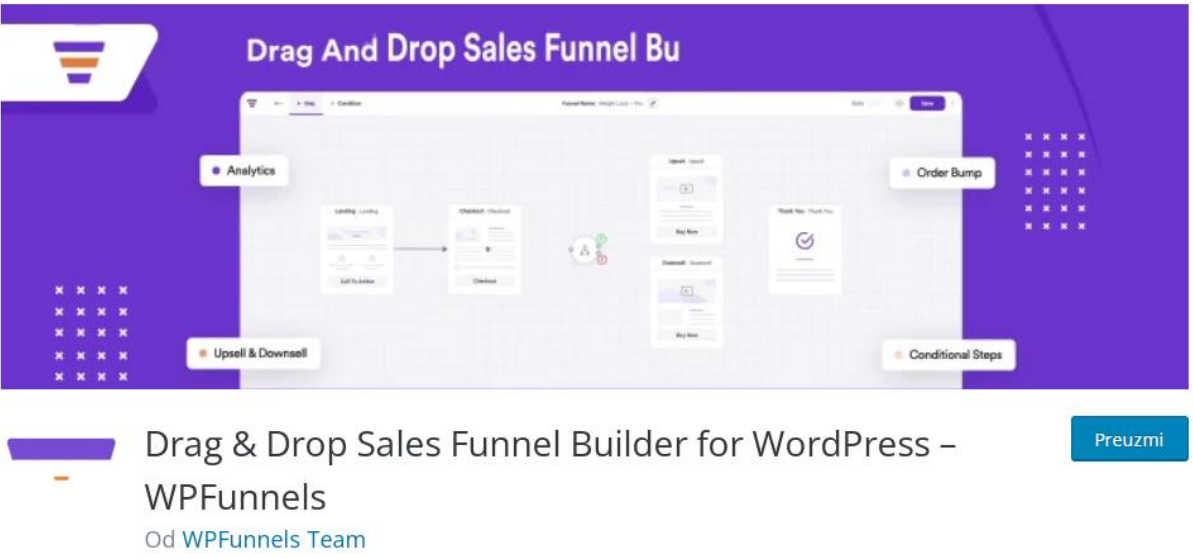 WPFunnels is the best and fastest funnel builder for WooCommerce. Without any prior funnel-building experience, you can quickly develop successful WooCommerce sales funnels. WPFunnels can help you make the most of your store, whether you're looking to create leads or sell products or ebooks, give courses, expand your email list, or all of the above.
WPFunnels can be used on your eCommerce store to enhance WooCommerce sales conversions and display targeted website messaging, order bumps, upsells, and downsells, among other things.
Advanced Custom Fields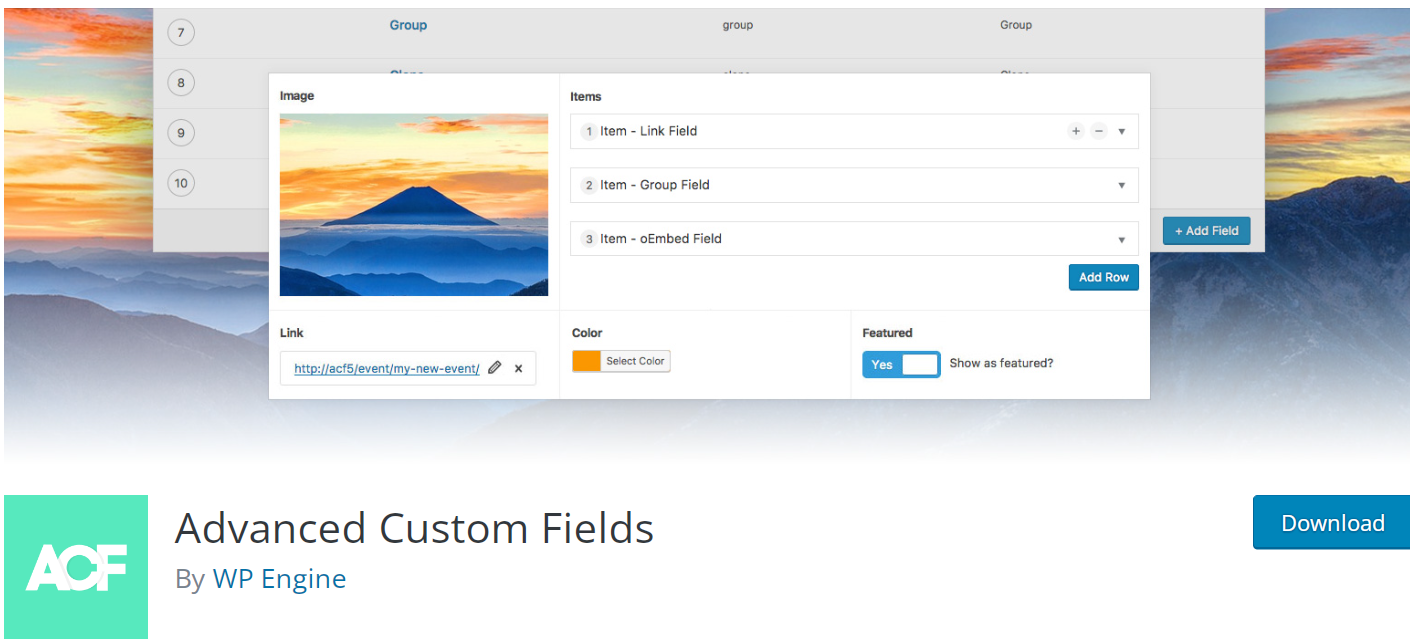 Advanced Custom Fields transforms WordPress websites into comprehensive content management systems by giving you all the resources you need to accomplish more with your data. With the Advanced Custom Fields plugin, you can fully control your WordPress edit screens and custom field data.
Any number of new fields can be added as needed. With just a few clicks with the field builder, you can quickly and easily add fields to WP edit screens.
By altering the custom fields' contents, Advanced Custom Fields gives you complete control over every panel. The field generator lets you quickly add media, comments, and custom options to the screen.
YITH WooCommerce Wishlist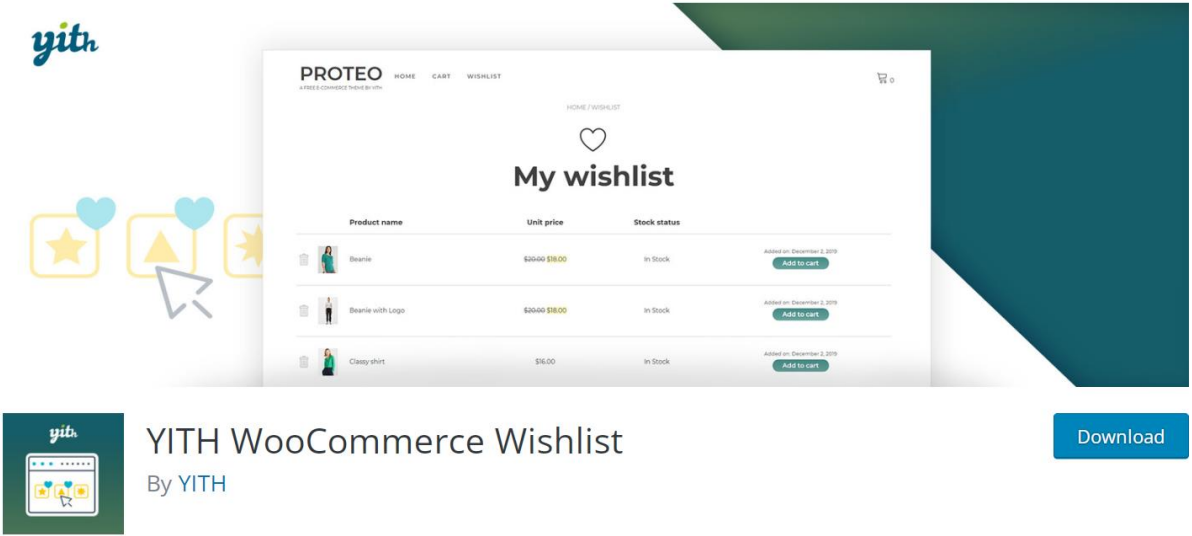 One of the greatest free WordPress eCommerce plugins, YITH WooCommerce Wishlist, allows your customers to add products to a wishlist. They can share their wishlist with family and friends or use it to make future purchases from you. It's also completely WPML compatible, with multilingual support.
Using this helpful addon, you can add a link to the wishlist page on each product detail page. The items will then be added to a certain page, added to the basket, and either removed or shared on social media.
Product Feed Manager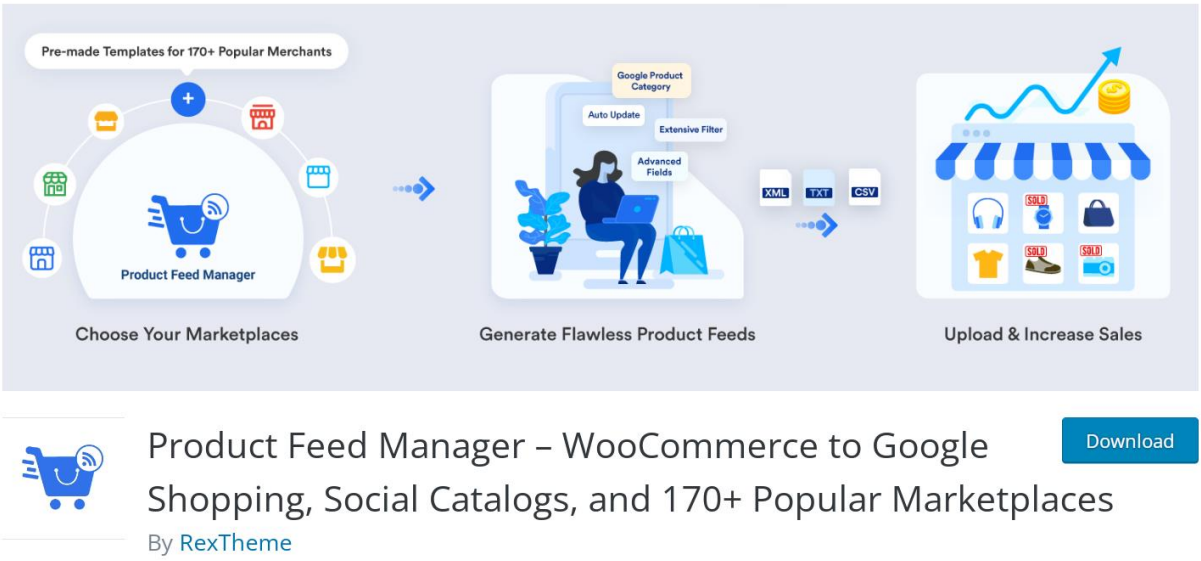 Product Feed Manager is the simplest and most reliable plugin for creating faultless WooCommerce feeds for more than 180 merchants. You can create an accurate product feed with your WooCommerce products in just a few minutes for any marketplace on which you wish to list your products.
It's as simple as choosing your preferred marketplace, configuring the product data, and clicking Generate Feed.
WooCommerce Multilingual & Multicurrency with WPML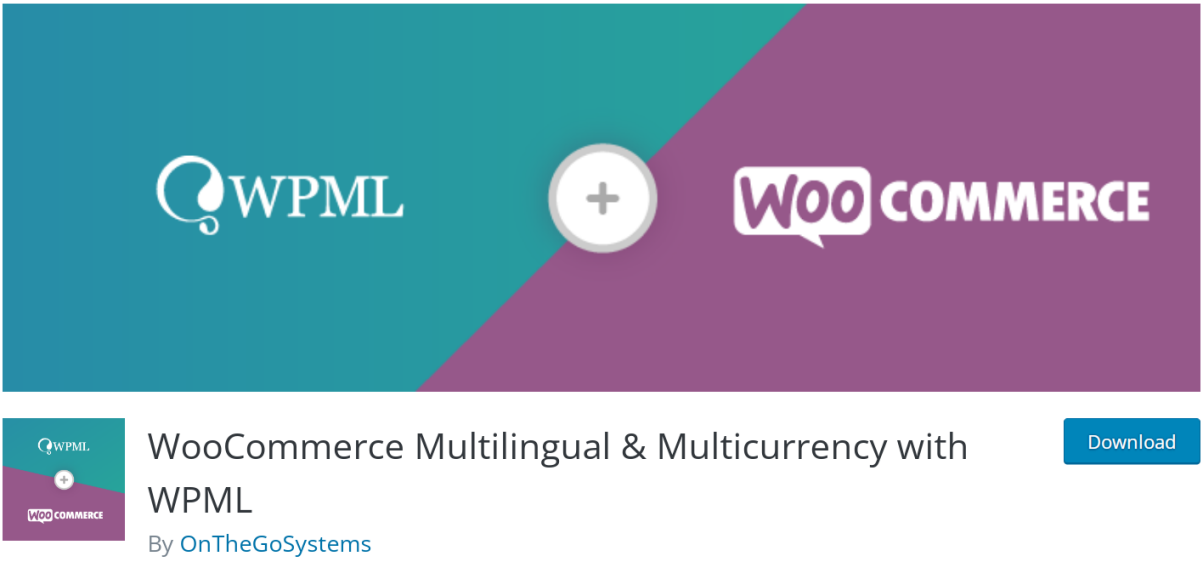 One of the best free WooCommerce plugins, WooCommerce Multilingual, helps with the multilingual translation of your WooCommerce website. This add-on extends the functionality of the well-known WPML WordPress multilingual plugin.
With it, you can translate every WooCommerce item (simple, variable, grouped, external). The plugin comes with simple translation control for characteristics, categories, and products through the entire checkout process.
In addition to these basic features, WooCommerce Multilingual allows inventory monitoring without dividing products into languages and sends emails to clients and administrators in their native tongue.