It is very important to be unique and distinctive when it comes to running a website. On the market, there are a plethora of plugins that can make your website look stunning and extremely functional. One of such plugins that can enhance the importance of blogs and lift them to another level is Simple Author Box.
What is an Author Box?
The author box is basically a box that shows information about the creator or author. It is mostly placed under the blog posts and displays the author's name, and some basic biographical information, and provides the reader with links to the author's official website or social media. Of course, the extent of such information is completely adjustable, and the plugin gives you the freedom to choose the pieces of information you want to display. The author box brings many benefits to your website and business in general, so we will show them to you.
Simple Author Box plugin
Simple Author Box is well-known as one of the best plugins that allow you to create author boxes. It offers a great number of amazing and adjustable features and adds a responsive author box to your blog.
You can display the author's name, gravatar, description, website, and links to the author's social networks. It is completely customizable and gives you the opportunity to personalize it and adjust it according to your needs and wishes. You can match the design of the author box with the theme of your website by adjusting its color, style, size, and text options. It is well adjusted both for desktop and mobile versions, which is a big plus, and fully integrates with WordPress. However, you can choose the place where you want to insert it or set it at the end of your posts automatically.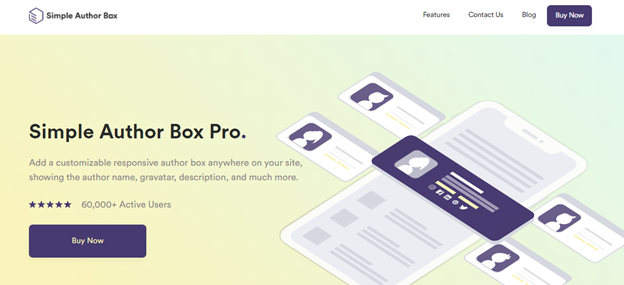 The PRO version of this plugin offers more features than you can imagine, such as adding over 45 social icons to the author boxes, adding guest authors, and enabling you to credit everyone who was involved for their contribution by assigning posts to multiple authors. You can also change the position of a certain author box or even insert the top authors widget which displays the most popular authors based on comments.
How to Use This Plugin 
1. Create your account
To start with it, you must create your account using the same email address that you used for the purchase of this plugin, set up your password, and log in. You can create it easily by following this link: https://dashboard.wpauthorbox.com.
2. Installation
Once you have created your account, you can go on with the installation of the plugin. You can download the Simple Author Box plugin by clicking the "Download Plugin" from the left-hand side menu. The plugin can be activated with the license key.
3. Creating the appearance
Since everything comes down to aesthetics, the design of the plugin is an extremely important step. You can tailor your author box however you want by using all of the useful features. For example, you will be able to choose the right margins and padding of your author box, add a border to it or change its width and place it in the wanted position – to the top, bottom, or both.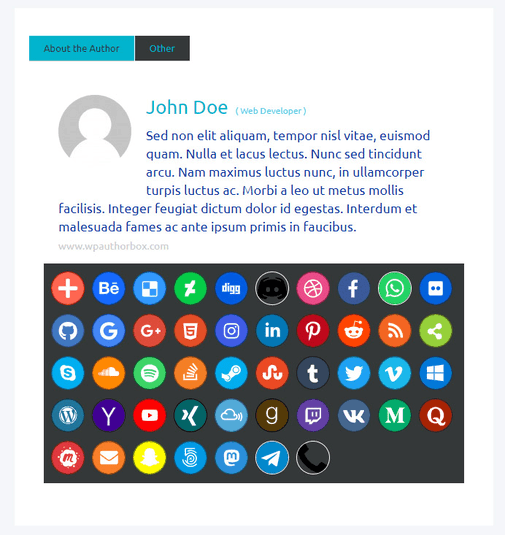 You can also change your avatar image and put it in a style of a circle, square, ellipse, fancy, shear, or speed, add some animations to it, or the option of rotation. Likewise, you have the option to directly transfer the reader to a new tab by clicking the author box. To get the most out of your author boxes, you should choose appropriate colors for them. You can make your author boxes pop or blend them in with your existing theme. There are options to choose the color and font of the author's name, as well as colors of the border, background, paragraphs, links, and social icons.
4. Guest Author
It is of great significance to acknowledge everyone involved in creating the blog, so this feature can be very useful because it allows you to show the author who is not from your team but worked on some article that you wish to publish. With this feature, you can mark them as guest authors and co-authors or enable custom co-authors' text.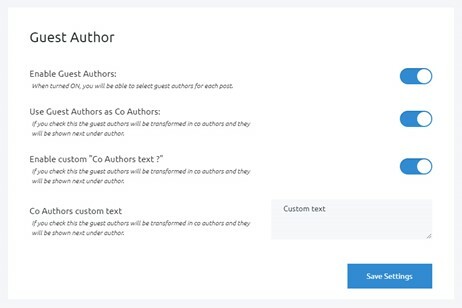 5. Misc
This plugin is not all about looking pretty and functional but also has other amazing options. Simple Author Box can actually help you speed up your website if you are using a CSS optimization plugin and get you a higher score on speed testing services.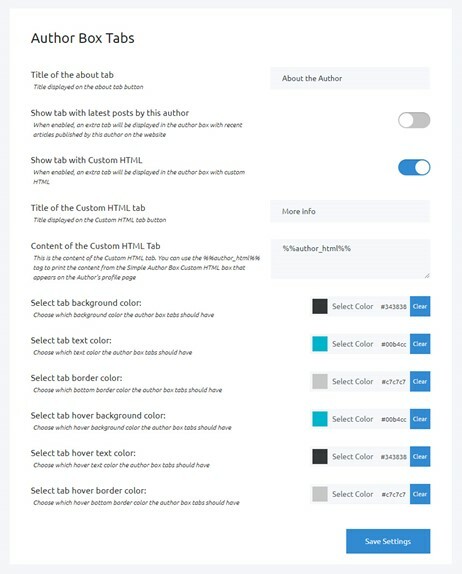 Conclusion
Running a website is a process that requires a lot of effort from many different people and adding the author boxes is a great way to show your little community to your visitors. It is a great way to encourage the interaction between the author and reader and helps the readers see the background of the authors. Simple Author Box will not disappoint you and it will bring out your own creativity and make your website stunning.