It's crucial to manage links on your WordPress website. Both internal and external connections need to be under your control. Internal links are crucial since they enable Google to recognize and rank your website more easily. Even if Google's machine learning algorithm has evolved significantly, there are still easy techniques to boost your SEO.
External connections promote a specific web address and the way the site is displayed on other websites. In other words, it would be impossible to find web pages on the Internet without such a link.
Since its significance is evident, evaluating website inbound links is an essential component of resource optimization and continuing technical condition assessments that are carried out regularly without the involvement of outside experts. Existing SEO tools provide a variety of testing options, but they are all reliant on search engine databases. Although it is fairly simple to examine external links from a website, some of the issues that are discovered in this method may be challenging to localize.
Here are some of the best WordPress plugins for managing links on your website.
1. WP Links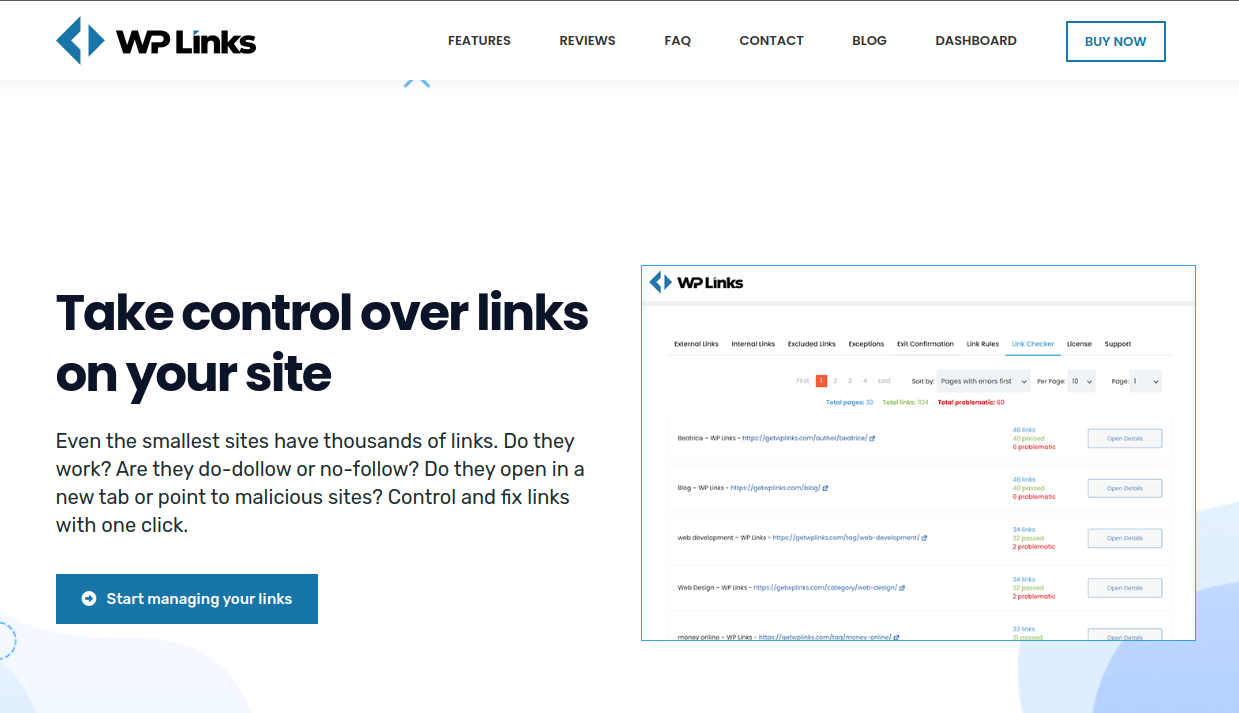 With the aid of the WP Links plugin, you can control all internal and external links on your website and much more. You can simply regulate icons, nofollow, no opener, user-generated content, sponsored links, and whether links open in new windows or new tabs thanks to their incredible features and settings.
You can have complete control over links on your WordPress website all from one centralized dashboard.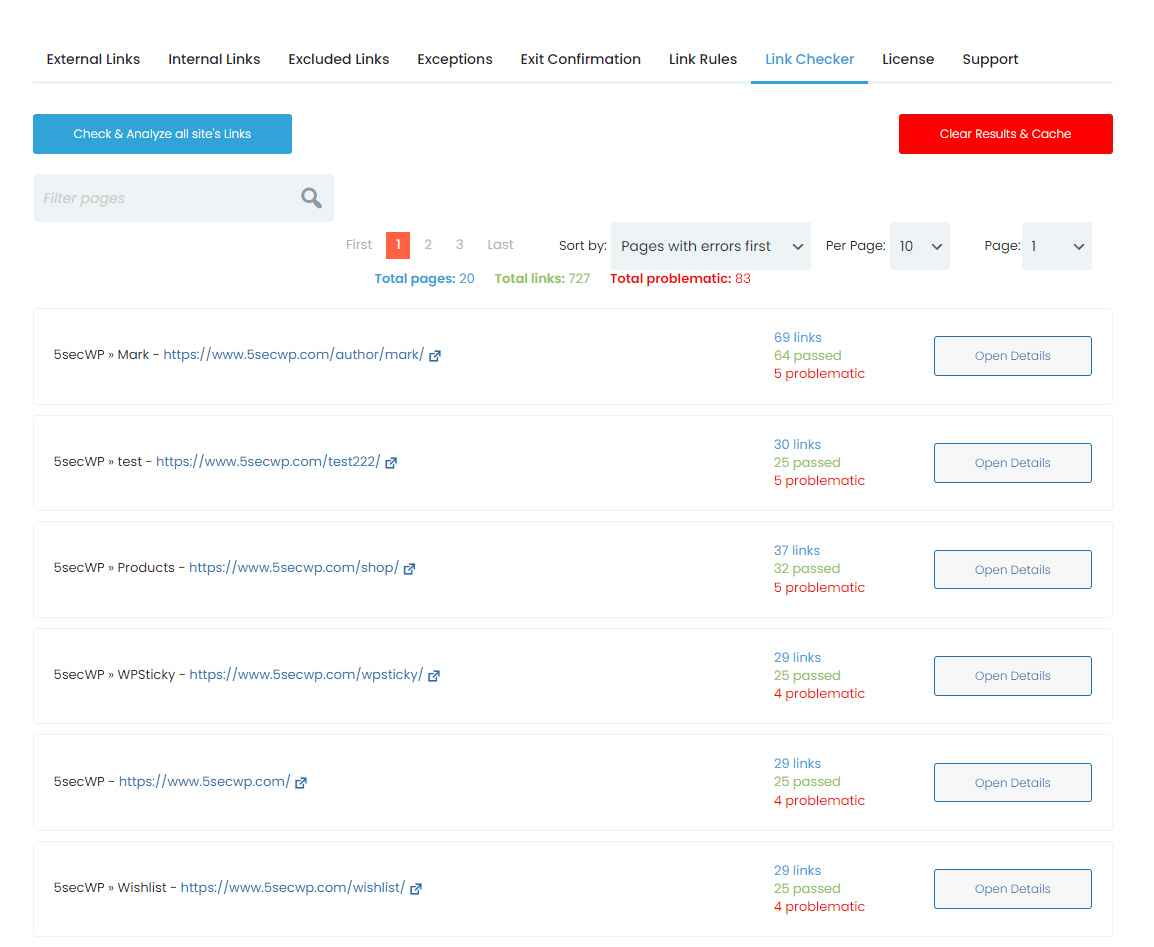 It enables you to verify whether or not every link on your website is broken. Additionally, you can see if the link is being redirected, what the target and rel attributes are, and which specific website it is pointing to. The WP Links plugin makes managing internal and external links easy and clear.
It allows you to let your visitors know when they are clicking on an external link and where it will lead them to. You can also set specific rules for different links
2 Pretty Links
Pretty Links is another great managing links plugin. With Pretty Links, you can track, manage, publish, and share any URL on or off of your WordPress website.
Using your domain name, you can design links that look the way you want them to. You can shorten URLs using your domain name thanks to it. Additionally, this plugin keeps track of each URL hit.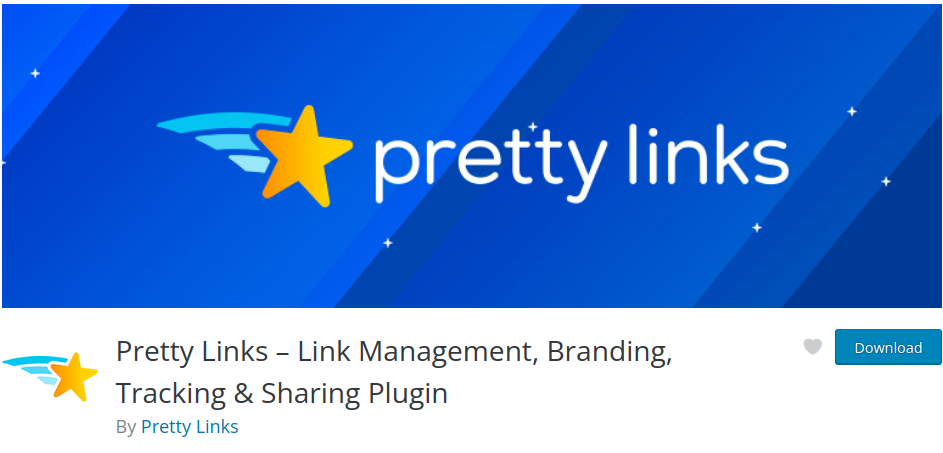 You will receive a complete, in-depth report that includes the host, browser, operating system, and information about where the hit originated. By distributing these links on forums and in comments on other sites, you may: broaden the reach of your website; clean up affiliate links; measure clicks from emails; have links on Twitter come from their domain, and generally improve your website's reach.
3. Internal Link Juicer
A fantastic tool for creating internal links within post content is Internal Link Juicer. It functions by intelligently configuring your ideal keywords for each article. Overall, highlighting the appropriate content for the condition enhances both your on-page SEO and user experience.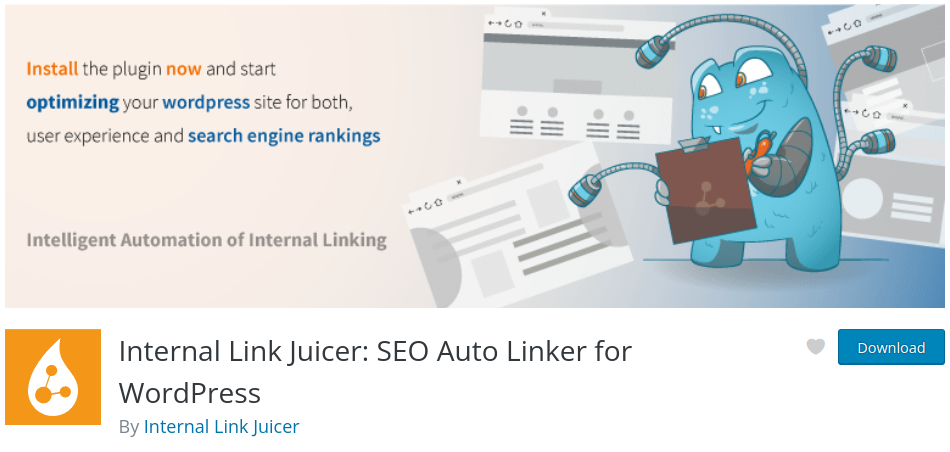 The clever placeholder feature makes it easy to diversify anchor texts and increase the number of potential links. Additionally, it guarantees natural, connected behavior. You don't need to manually link your pages every time you publish new content. Once your keywords are set up, links will immediately be created.
4. Broken Link Checker
All internal and external links on your website are monitored and tested by the Broken Link Checker to see whether they are broken. It enables you to remove broken links and boost SEO and user experience. You can use this plugin to keep an eye on the links within and between your posts, pages, comments, blogroll, and custom fields.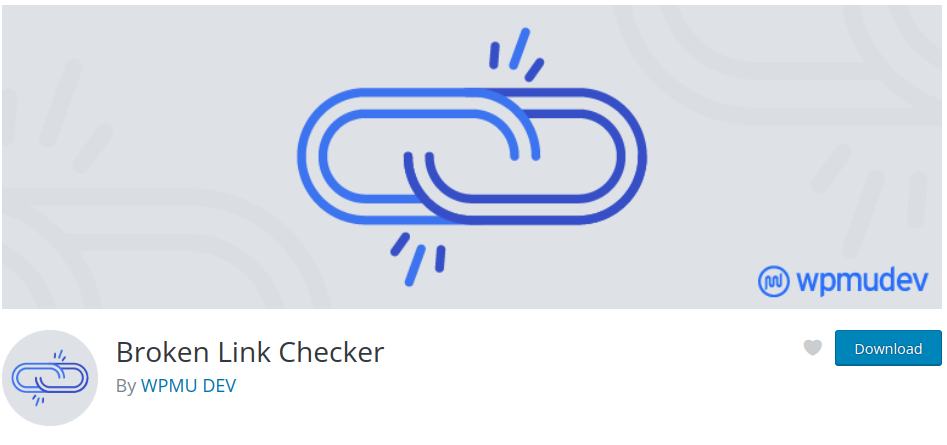 This plugin can find any broken links you may have. It provides a function to stop search engines from pursuing broken links. The Broken Link Checker allows you to search for and filter links based on URL, anchor text, and other criteria. Without manually updating each article, you may modify links immediately from the plugin's page.
5. Page Links To
With the help of the Page Links To plugin, you can link to a URL of your choice from a WordPress page, post, or custom post type. Additionally, it will lead visitors from the previous URL to the new one you've selected. Navigational links to non-WordPress portions of your website or off-site resources are simple to set up.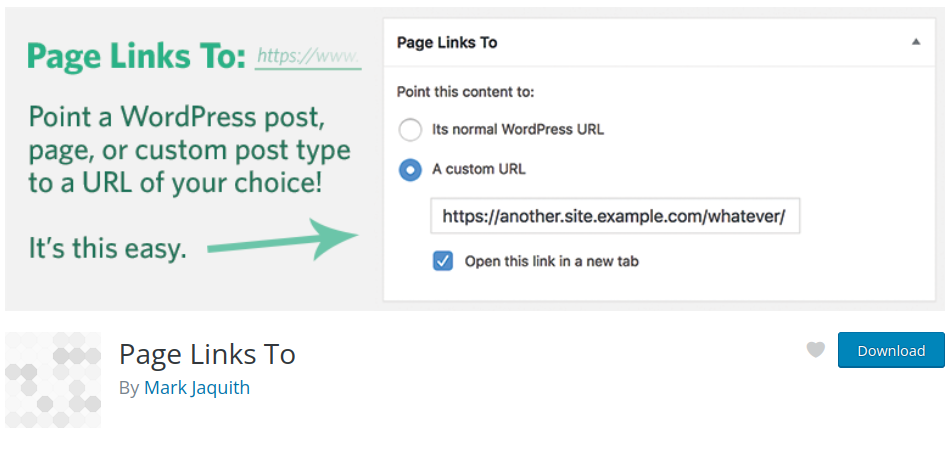 This plugin's incredible feature allows you to publish information on other blogs and have it appear in your WordPress posts dashboard. The content on the other website will be linked in the post title. If you have an online store, you can link to things there while having them appear as though they were available in your store.
Conclusion
The WordPress plugins mentioned above can significantly help you take control of the links on your website. Your links must be set properly as otherwise, you can lose valuable traffic. These plugins have amazing features that will make managing links on your WordPress website a piece of cake.