Playing games surely becomes a fun thing to do free time. If you are really into game world, you need to try playing Minecraft.
This game lets your imagination run since you can make any items here, including an arrow. Since arrow is one of the most useful items, here is an easy tip of how to make an arrow in Minecraft.
Supported Platforms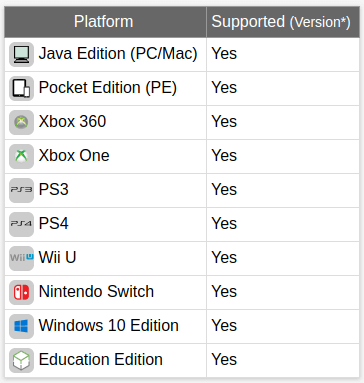 What should we need for making an arrow?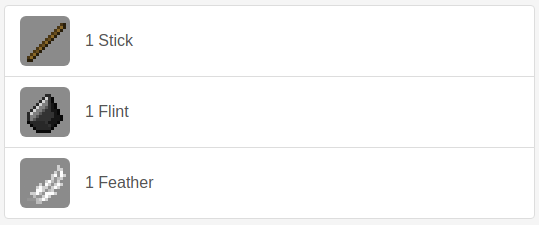 Just like other items in Minecraft, if you want to craft something, you surely need the require items. For creating an arrow, you need three different items.
See Also : How to Make a Powered Rails in Minecraft
Those are stick, feather, and flint. So, make sure you have all these three items before crafting for arrow. If you don't have one, do not worry because these items are easy to find on Minecraft.
How to Make an Arrow in Minecraft Using Three Easy Steps
Creating an arrow in Minecraft is actually not as complicated as you think. Even, this item becomes one of the easiest items to craft in Minecraft.
Everyone surely can make an arrow. If you still have no idea how to make it, let's check these simple steps below!
1. Choose Crafting Menu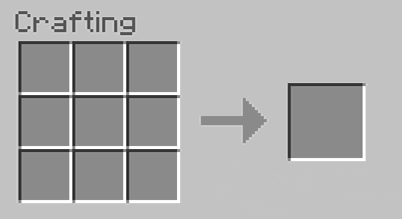 Opening crafting menu is the very first step in crafting any items, including an arrow. You always need to open this menu as you crafting new item.
See Also : How to Make a Torch in Minecraft
As opening this menu, there will be a 3×3 crafting table with one single box right in its table.
2. Add Require Materials to The Boxes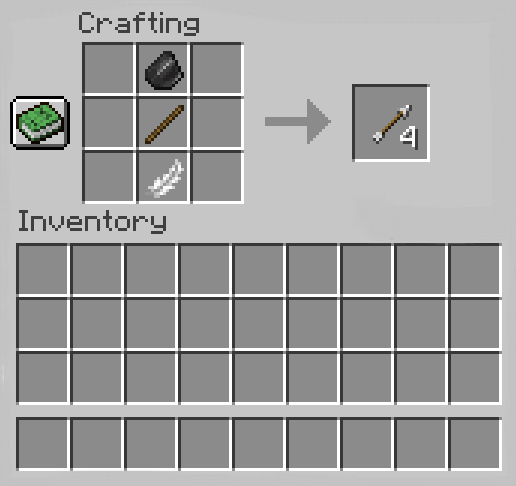 Now, let's go on to the next step! Put all the needed items on the second / middle column in vertical. One important thing as putting the materials, make sure to put it in the right order.
First, you need to put one flint on the first row of the second column. Then, put one stick under the flint. Last, just put one feather under the stick.
So, how's it? This is surely easy, right? Now, you've got the flint, stick, and feather in the correct pattern. Wait a moment, and you will get four arrows come up on the right box.
See Also : How to Make a Cookie in Minecraft
Make sure you remember the pattern details. If you put the materials in different pattern, you will not get any arrow or it will create another different item.
3. Put Arrow in the Inventory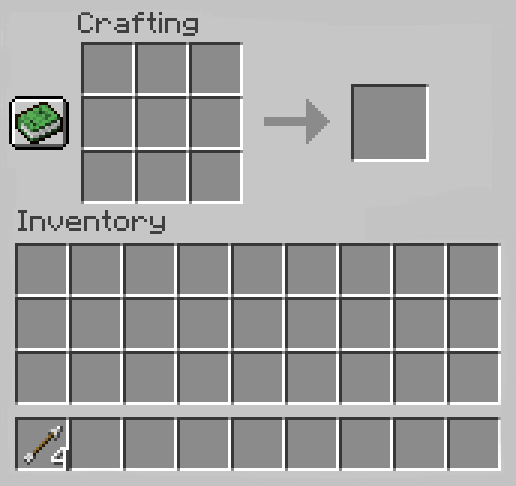 Four arrows now already crafted, make sure to put it on your inventory. Always make sure to put any new items in inventory, so you can use it anytime you want. Most players normally use arrow to craft it into other arrows.
Minecraft has many kinds of arrow such as spectral arrow, arrow of harming, arrow of slowness and others.
Crafting an arrow is truly an easy thing. After knowing how to make an arrow in Minecraft, now it is time to use your arrow.
See Also : How to Make a Beacon in Minecraft
There are actually many activities that you can do with an arrow. Besides crafting it into tens of arrows types, you can also use arrow with other items such as a bow and a dispenser. However, make sure you have both items first.