Want to make your own logo, but do not know where to start? Try a branding agency in Egypt.
Here you will find the Best Free Logo Design Services In 2022 with which you will create awesome logos that will shine anywhere. It is much easier when you already have some options that you can insert and try out yourself than if you have to come up with your logo with an empty head. The worst thing is if you do not have any ideas for your logo. With these services just open your creative side and take advantage of everything. We are sure that you will definitely like at least one and try it. You can also check this logo generator.
Wepik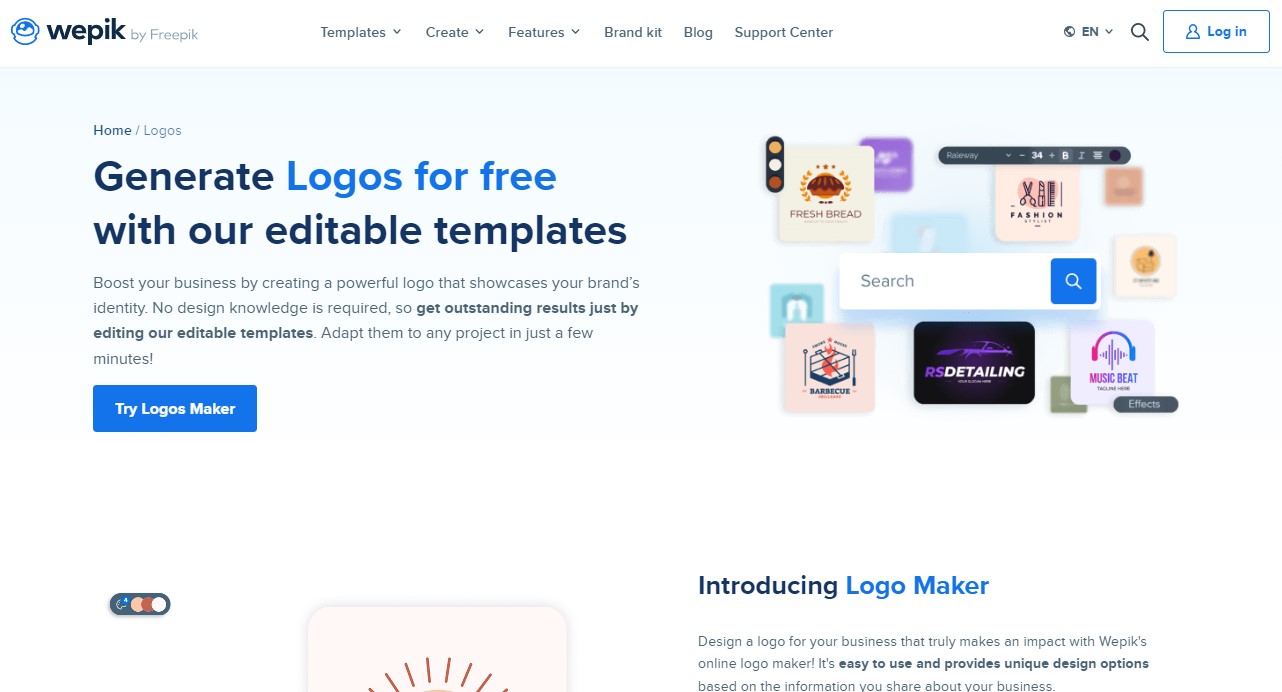 Look no further for an effortless and affordable way to design your unique logo. Wepik's logo maker makes it easy with just a few clicks—even if you don't have any prior experience!
With Wepik's intuitive and user-friendly interface, customizing your logo's text, shapes or colors to meet your specific needs is super simple and fast, even if you're starting with a blank canvas. Plus, it won't cost you a penny – all the features are free! Create the perfect logo quickly and easily with Wepik's online editor and start impressively branding your business today.
LogoAi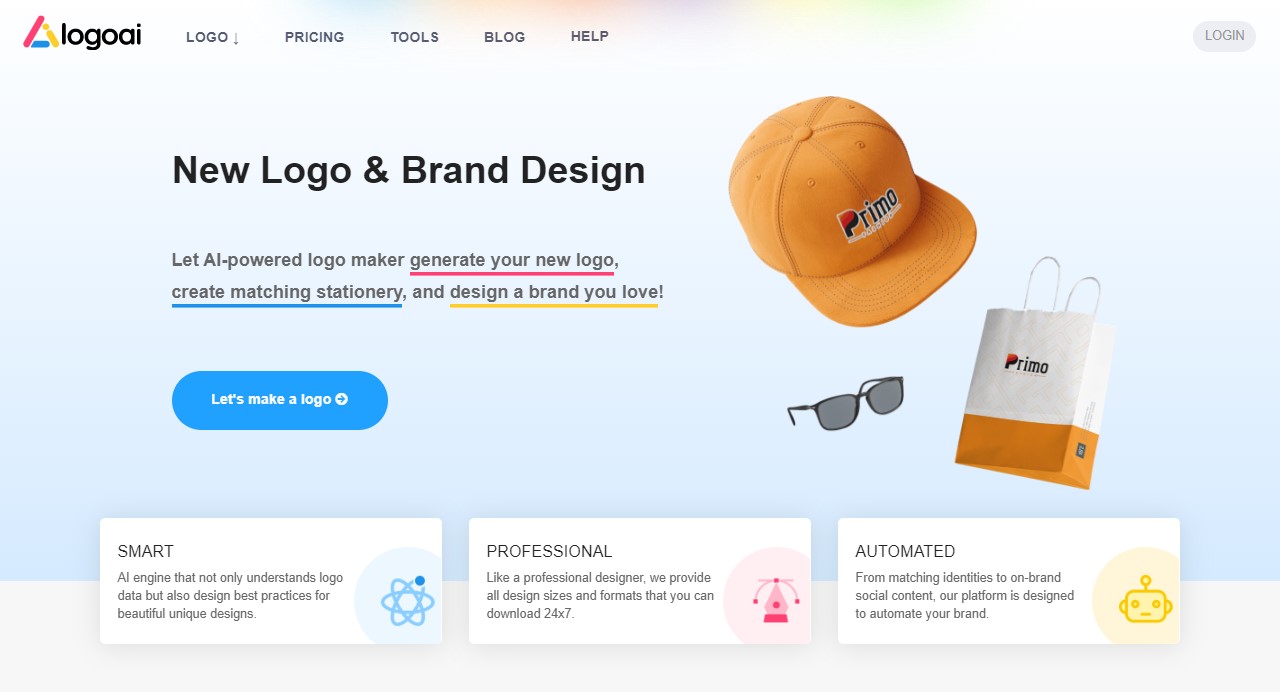 If you're looking for simple, affordable logo creation software with more refined design options, look no further than LogoAi. It's the ideal choice and definitely worth checking out if you need reliable, easy-to-use software to create stunning logos for your company. AI logo generator feature this one is equipped with will help you to quickly create dazzling and professional logos!
With the fantastic mockup generator provided by LogoAi, you can see your logo projected on a variety of items and surfaces which can help you save a lot of time and see how your logo will look in the real world before you launch it.
LogoAi distinguishes itself from its competitors with its pricing structure, which consists of three tiers: Basic, Expert, and Brand level. Each tier is priced differently, with Basic costing $29, Expert costing $59, and Brand level costing $99.
Logo Makr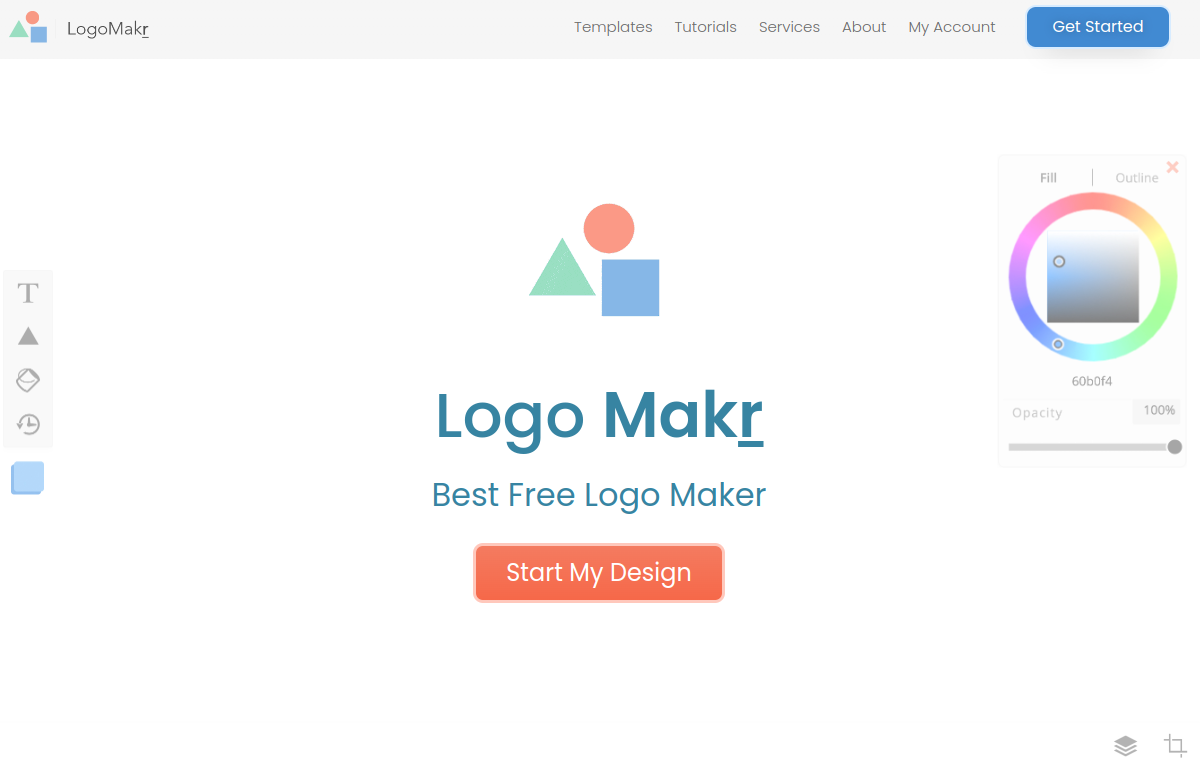 First, we will start with a simple but very useful logo design service called Logo Makr. Once you start making your logo, you will have a very large selection of different graphics. You will find everything you need here. Want to make a logo for your sports website? In just a few clicks you will find either a soccer ball or a basketball.
Due to the large selection of graphics, you will be able to choose a simpler design, a color design, or, for example, a more abstract one. The situation is similar to the text that you can adapt to your graphic. You can circle it or place it vertically, and there is no limit in front of you. But, of course, if you do not feel like making your own, here you will also find premade logo designs.
Placeit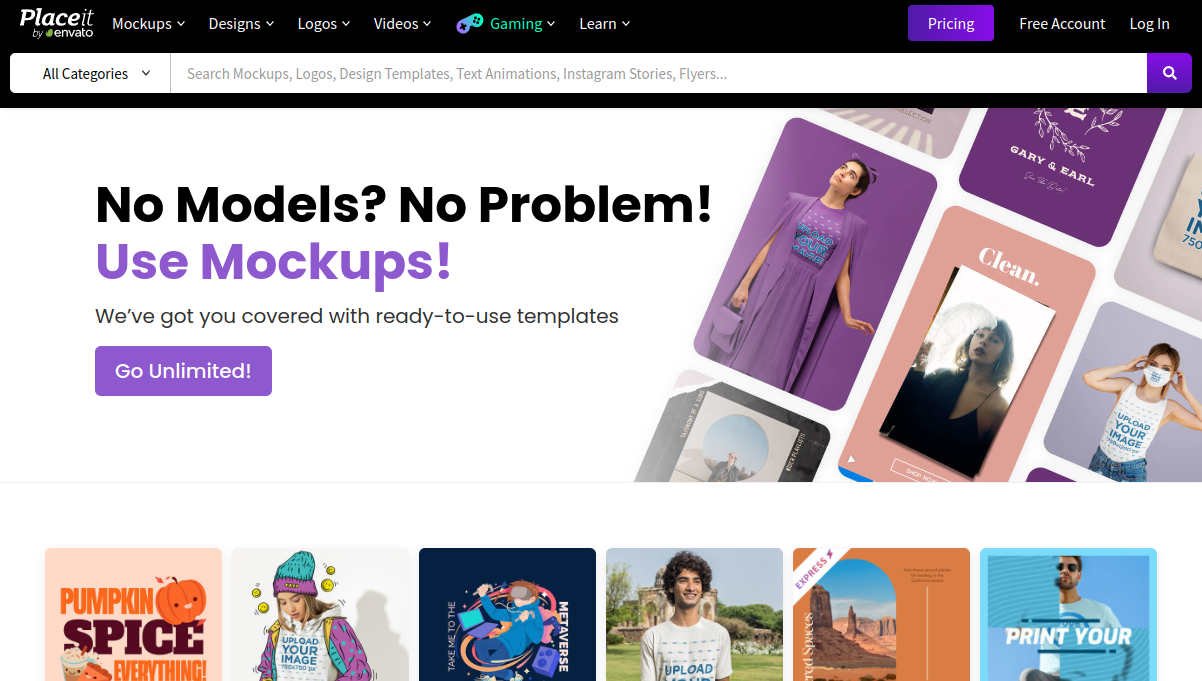 Would you like to have a large selection of templates in front of you that are also free? Then you are in the right place. With Placeit you will have a large selection of beautiful designs, videos, and ready-made logos, to get some inspiration if you are not completely sure what kind of logo you want.
After that, using the Drag and Drop tool, you can create your vision. But if you are simple and want to have one option at the same time, you are still in the right place. Here you will find pre-made templates for any industry.
Canva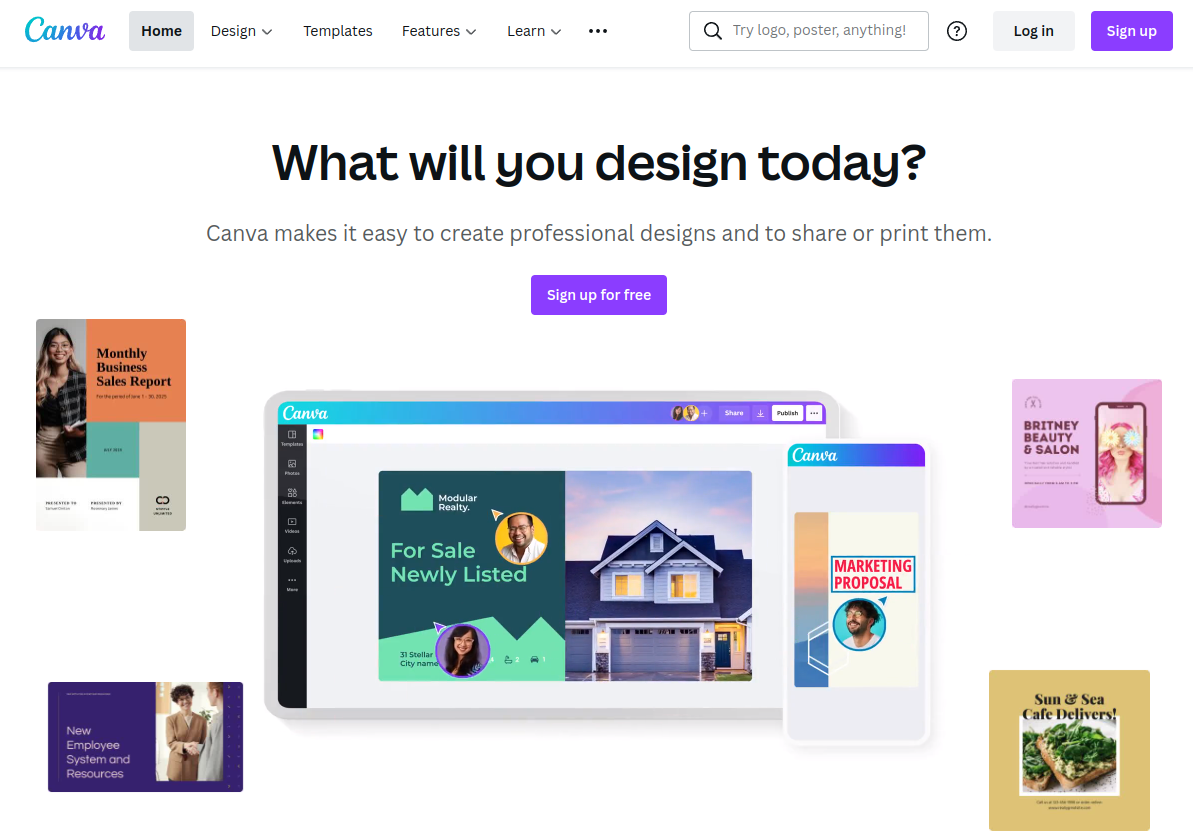 Next up is Canva. It must be obvious that you will be able to do all of the above with Canva, but now you must be wondering why it is more special. After you create your logo according to a ready-made template or you have created it yourself, you can customize your entire website so that you are completely on point with your brand.
In addition, you have the option to work together with your team on the logo by just plugging them in. In this way, you will have more ideas that you can combine in your final version of the logo, because the more people, the more ideas.
Printful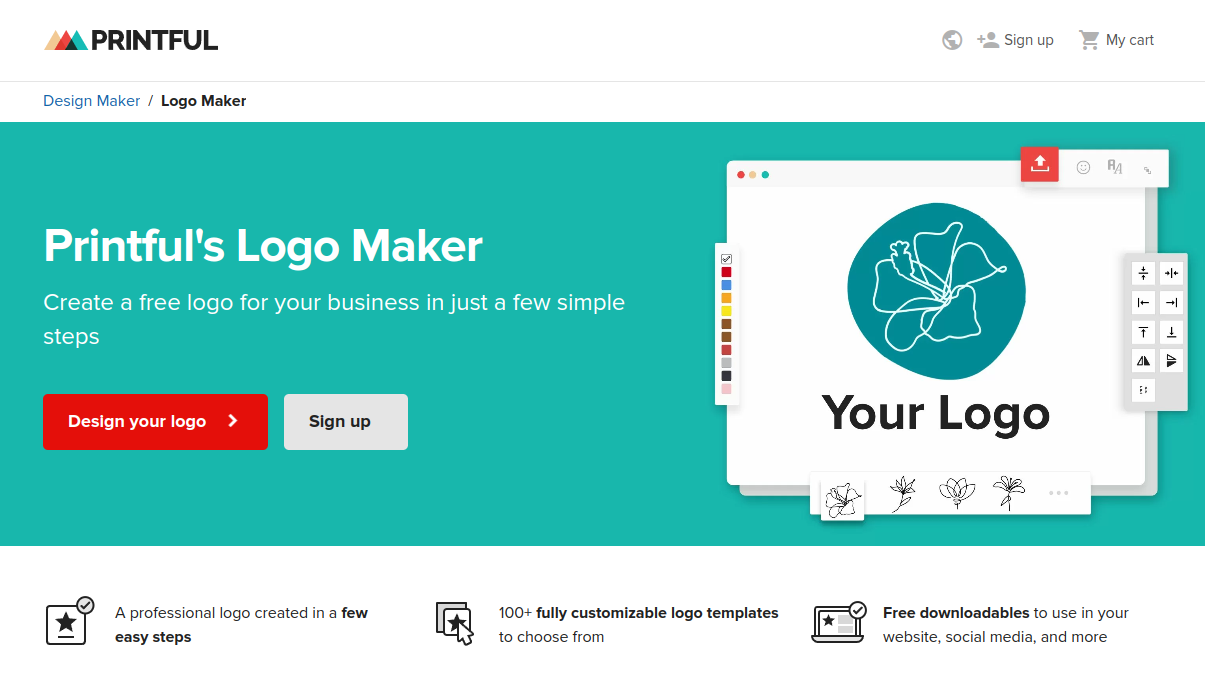 With Printful, you will have a ready and personalized logo in just a few clicks that you can use immediately. Even though you already have ready-made templates, you will have a lot of options in front of you to customize the default templates. Choose different texts, colors, and more to make your logo the best you can.
The cool thing is that you can see what your logo would look like on cut products like t-shirts, mugs, hats, and more. In addition, you can immediately put them on your website without having to take pictures yourself AND edit them to make them look perfect!
WiX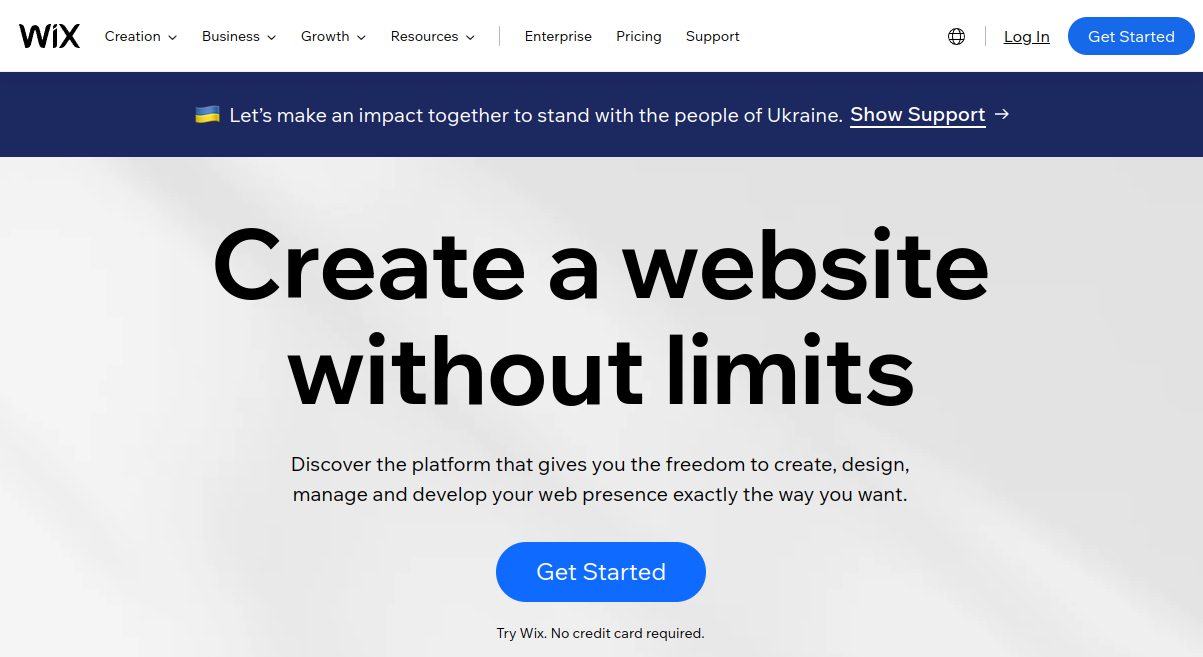 Although the last suggestion is just as valuable as the first. With WiX, you will have a little help at hand in creating your logo. All you have to do is insert the name of your brand or the organization for which you want to make a logo.
After that, you can choose the industry in which you want to stand out in order to get the best possible logo for you and your brand that will best represent you. Once you have the logo, you can easily modify it a bit, from the letters to the icons, to best represent everything you wanted. Once you have created your logo, you can easily share it on your social and other networks or put it in print immediately.
Conclusion
You have six great options in front of you, with which we are sure that you will be very satisfied and that your logo will beautifully decorate your page and other products that you will display on your website. By itself, when you have a great logo, it will be easier for you to catch the eye of other customers and visitors and get them interested in your brand. In addition, this is a great option for a simple marketing strategy and encouraging greater awareness of your brand. Good luck with making your logo!