Dispensers are the common items mostly players in Minecraft always need.
This item looks so useful as well as it's capable to make an automatic shooting of projectiles at mobs. It also could be used to make a container and as a redstone component.
You can put a dispenser in any direction includes up and down. However, tutorial explained below are the simple way about how to make a dispenser in Minecraft.
Supported Platforms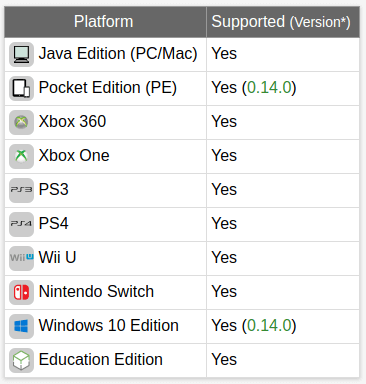 Required Materials to make a Dispenser
Owning a dispenser means you have to craft this item first. In the process of making dispenser in Minecraft, there are several materials you can need to use and prepared, such as: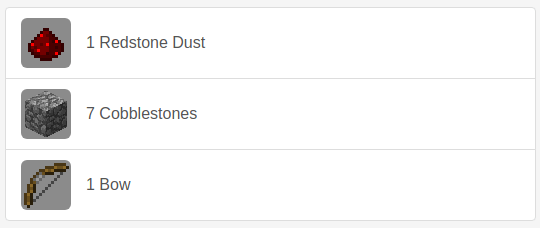 1 Redstone Dust
7 Cobblestones
1 Bow
How to Make a Dispenser in Minecraft with a Survival Mode
A dispenser is an item that powered by a redstone and able to store up to 9 stackable items. When it's activated by a redstone device, it can dispense those 9 stackable items.
See Also : How to Make a Sword in Minecraft
Anyway, owning this item is really important but first you need to know how each step for making it. Here are the tutorials you can easily follow to make a dispenser in Minecraft by your own. Check all the details below.
1. Open the Crafting Menu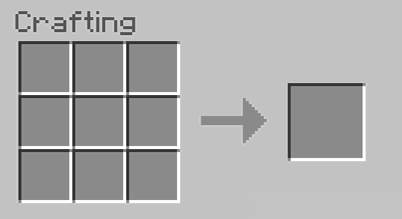 First of all the process, you need to open the crafting table so there you will find the 3×3 crafting grid. This menu is a layout where you can put any materials required inside it.
2. Add Items to make a Dispenser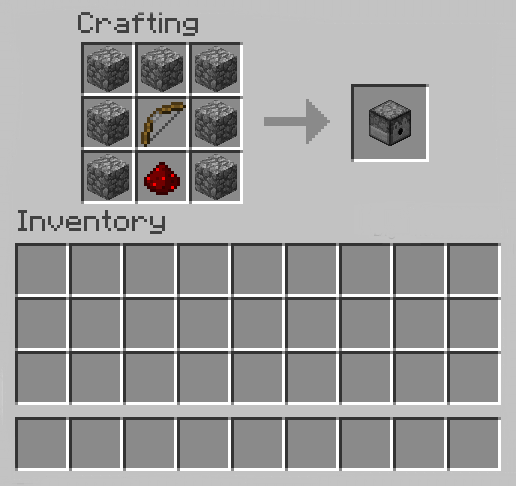 As well as you entering the crafting menu, there you will find a crafting area which is made up of a 3×3 crafting grid.
See Also : How to Make a Tripwire Hook in Minecraft
Here you will make a dispenser, so you need to put 7 cobblestones, 1 bow, and 1 redstone to the 3×3 crafting grid. Just make sure you have put all of those ingredients in the exact pattern.
The first row should be consisted of 3 cobblestones. On the second row, 1 cobblestone needs to be placed on the first box.
Then, there should be 1 bow in the second box and 1 cobblestone in the third box. Let's move to the third row.
Here there should be 1 cobblestone in the first box and third box, and 1 redstone on the second box.
3. Move the Dispenser to Inventory
As well as you have put all the required materials on the right pattern, the dispenser item you wanted will appear in the box to the right.
See Also : How to Make Shears in Minecraft
Now the item you required will be appearing immediately. After getting an item you want by following the whole steps, you need to move that dispenser into your inventory. This item may be really useful at any time you play the game.
A dispenser is really important as well as it can shoot projectiles at mobs. Obtaining this item needs an effort to craft it.
So, it's good to follow the tutorial about how to make a dispenser in Minecraft if you have no idea how each step to do it.