This article will present the best tools for developers and teams to easily test email flows.
Let's dive deep into them immediately!
What are the best tools for developers and teams to easily test email flows?
Stripo
SendinBlue
Litmus ESP
MailCatcher
Here is a short overview of these five best tools for developers and teams to easily test email flows.
Best tools for developers and teams to easily test email flows – Overview
Imitate Email
Imitate Email is an email testing tool for developers, IT and security agencies, and web design agencies.
This tool gives a sandbox SMTP server with an embeddable web widget.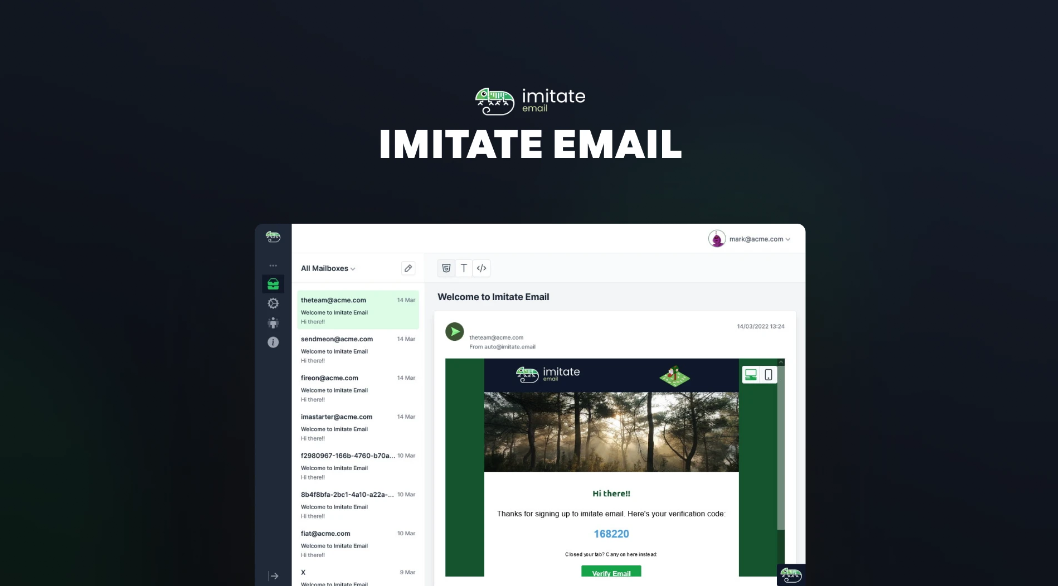 Developers can change STMP settings to send emails as normal, and preview them inside the application as they build it.
The embeddable widget can be branded and supports SSO. In other words, end users don't need Imitate Email to see emails when they test applications.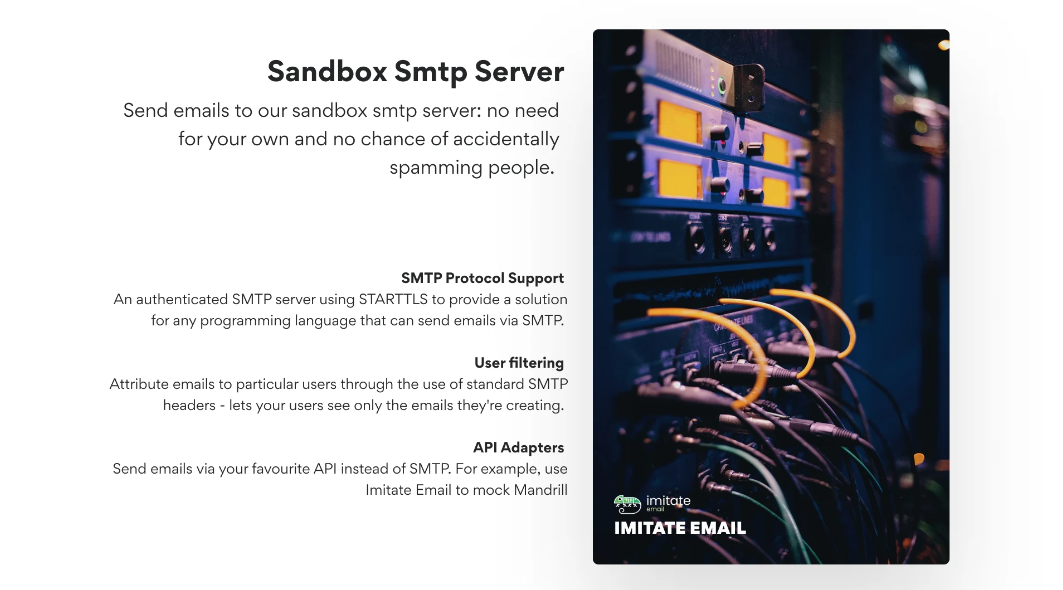 This tool is adaptable for solo developers and agencies. Solo developers love software because they can streamline development. Agencies love Imitate Email because it has a more in-depth testing process.
You can get this software for a one-time purchase of $49. This plan includes the following:
The option to share software with 3 users and 3 extra widget users,
1 Mailbox per user,
5 team mailboxes,
250 daily emails,
30-day retention,
A message size of less than 10MB,
An unbranded web widget.
Stripo
Stripo is an email design tool that allows users to design emails with little or no HTML knowledge. The software uses a drag-and-drop editor that lets users create responsive emails and real-time content.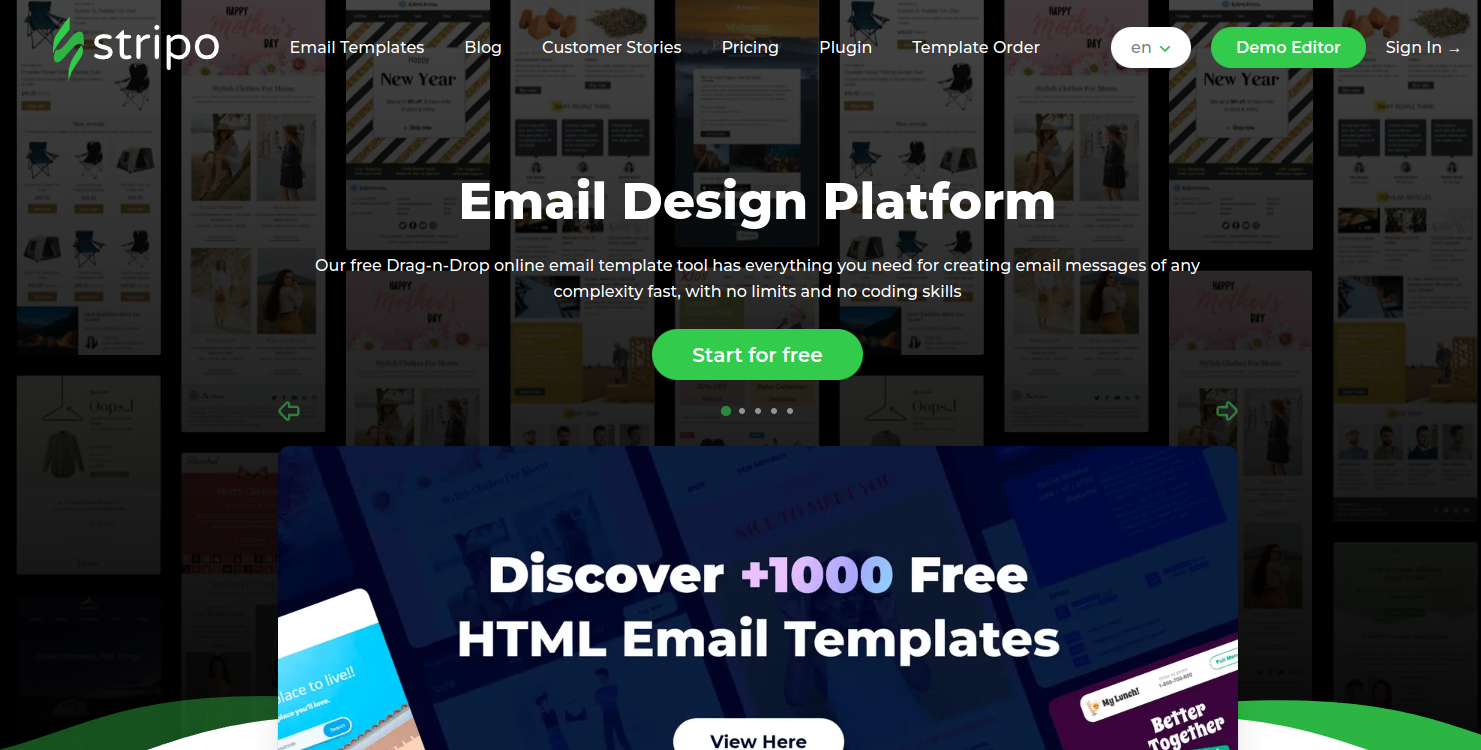 Stripo was one of the first platforms to use AMP email technology. With the software, you can save already-used email modules and use them again. Additionally, users get access to over 1,000 totally free email templates.
Also, users get access to more than 10,000 Stock images and integration possibilities to 60 CRM tools.
SendinBlue
This software is created for small to medium enterprises. SendinBlue is an email hub with many features – automation features, email validation, email design templates, and reporting are some of them.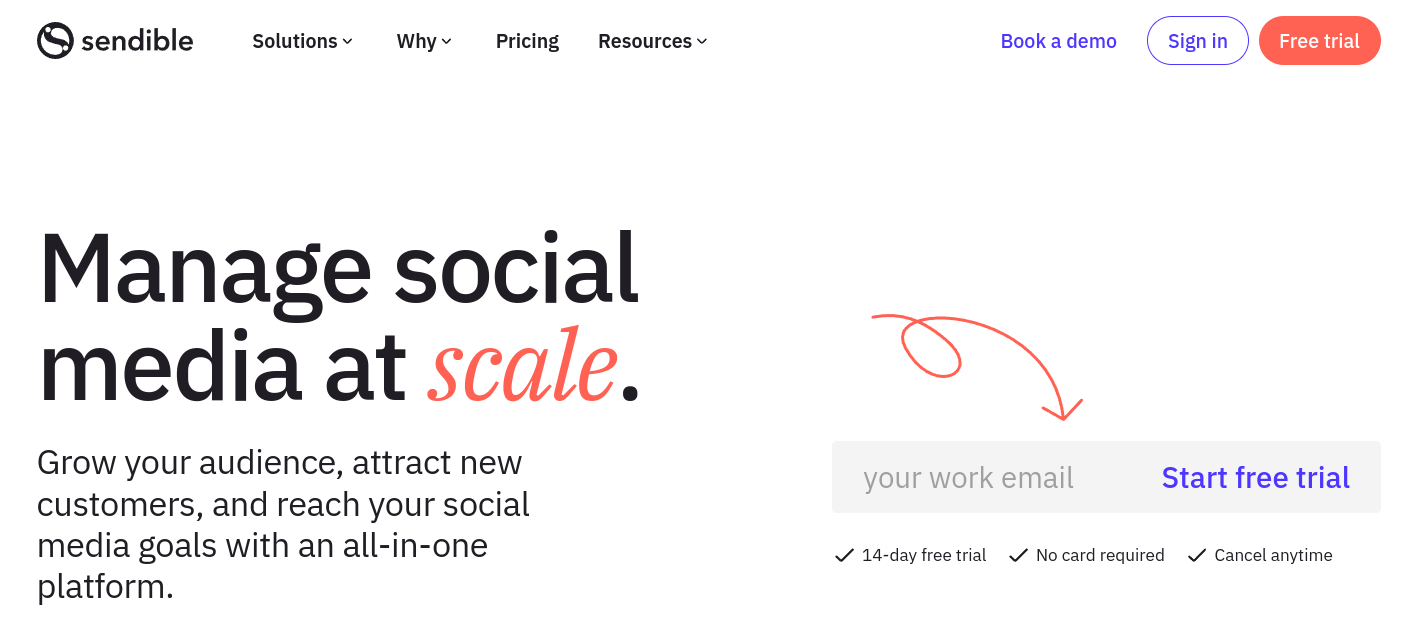 SendinBlue's automation feature is powerful, allowing users to send rules and execute commands depending on the end user's action.
Also, with the software, you can build advanced workflows and organize contacts based on activity.
Litmus ESP
Litmus ESP is an email tool that allows the building, testing, and analyzing of all email service providers.
With Litmus ESP, users can check the image load time of their emails and the email accessibility to real inboxes. Additionally, users can track specific reasons why an email may fail to deliver.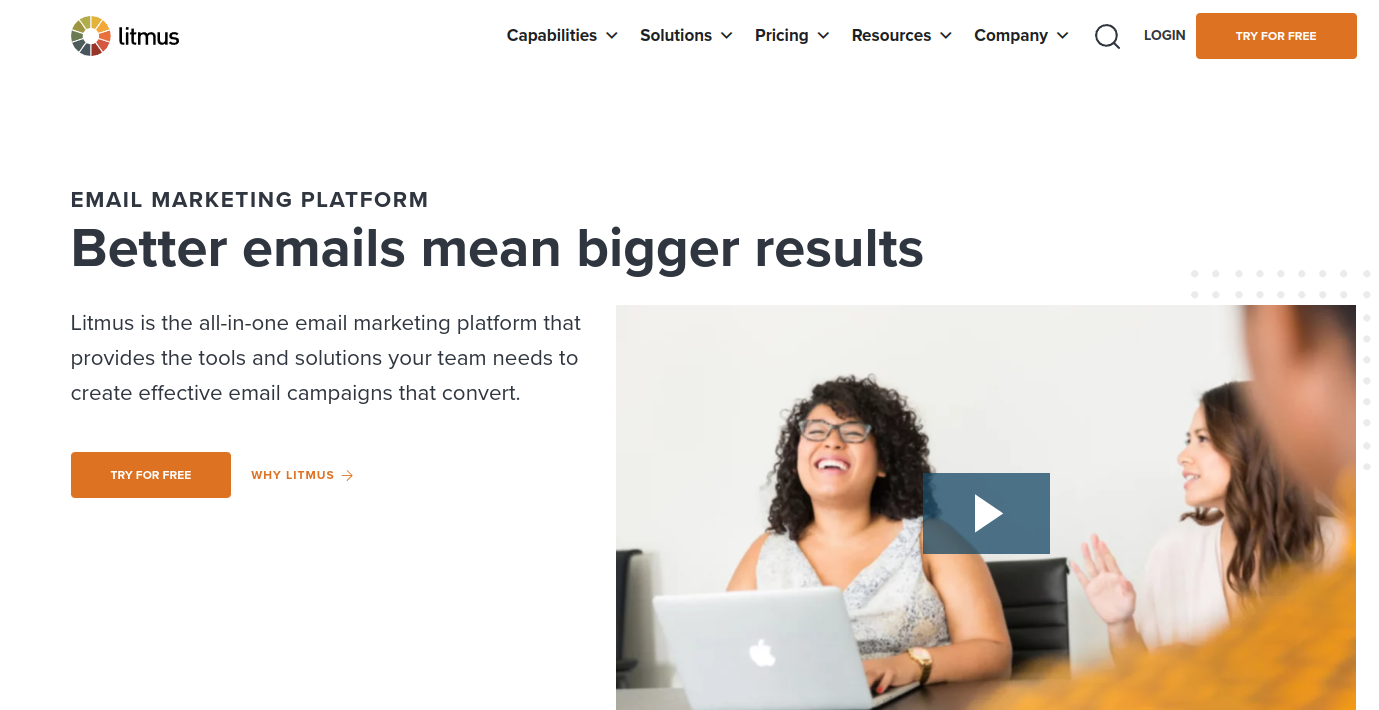 Litmus also has a vast array of available assets that ease the workflow. For example, users can organize emails within one folder, preview and test email content, and allow team editing and commenting.
Last but not least, Litmus ESP can be integrated with many ESPS like Acoustic Campaign, Hubspot, Adobe Campaign Standard, Adobe Marketo, Salesforce Marketing Cloud, and more.
MailCatcher
MailCatcher ranks among the best free email tester tools. The software runs a fake SMTP server test and can rewrite an HTML. This enables the display of embedded images and opens links in a new window.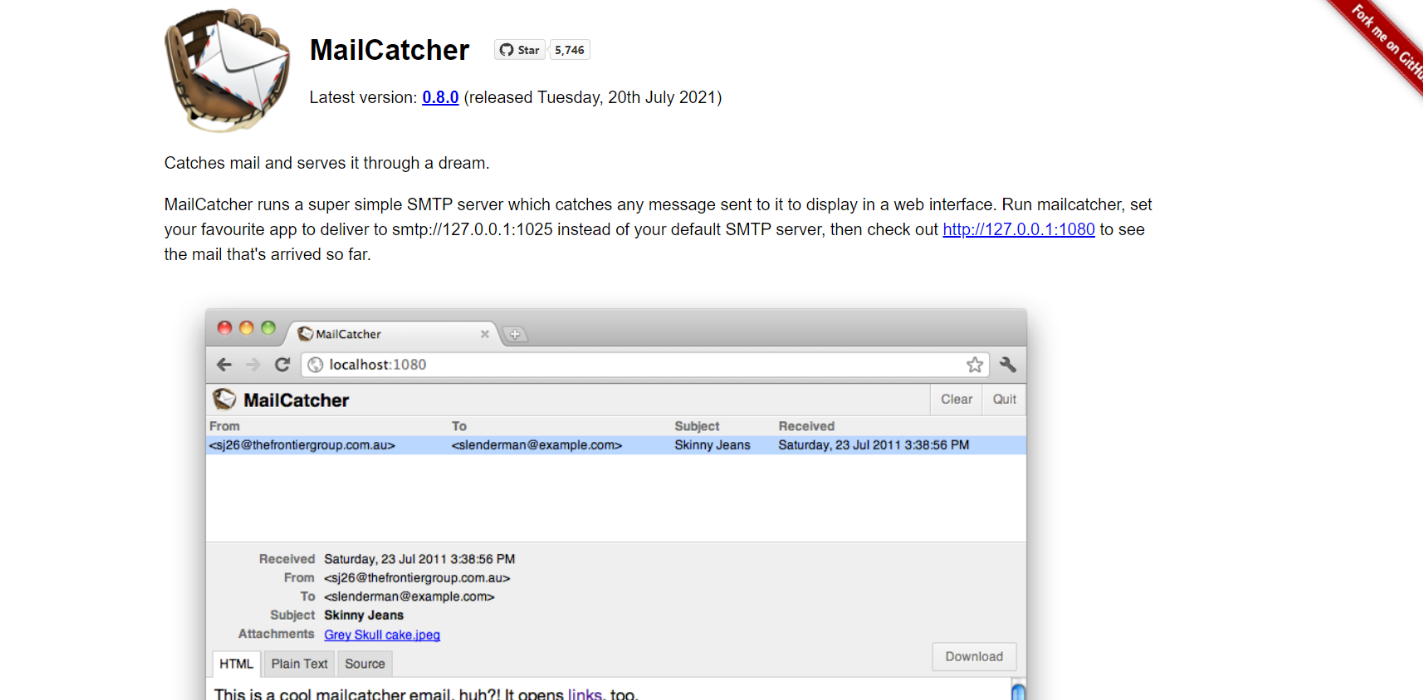 With this feature, you can test all aspects of your email before you send it to the client.
Lastly, the tool is free and easy to install.
Final verdict
If you want the best tools for developers and teams to easily test email flows, look no further than Imitate Email.
Not only easy to use, but it is also affordable and has a vast array of available features.