Today, everything is about marketing – marketing is the thing that will bring profit to your business no matter what you do for a living. When it comes to marketing, the main goal is to keep your current customer base, build trust and integrity in the market and expand your business.
Tools like free chat software for website helps online businesses offer instant customer service and support to website visitors online, as to encourage them to sign up for a newsletter.
Email newsletters are periodical emails sent with a goal to inform, educate and sometimes reward your current subscribed customers and to raise interest for your business with your current and future subscribers. They help you to promote your business or certain product and to create a personalized approach to your customers.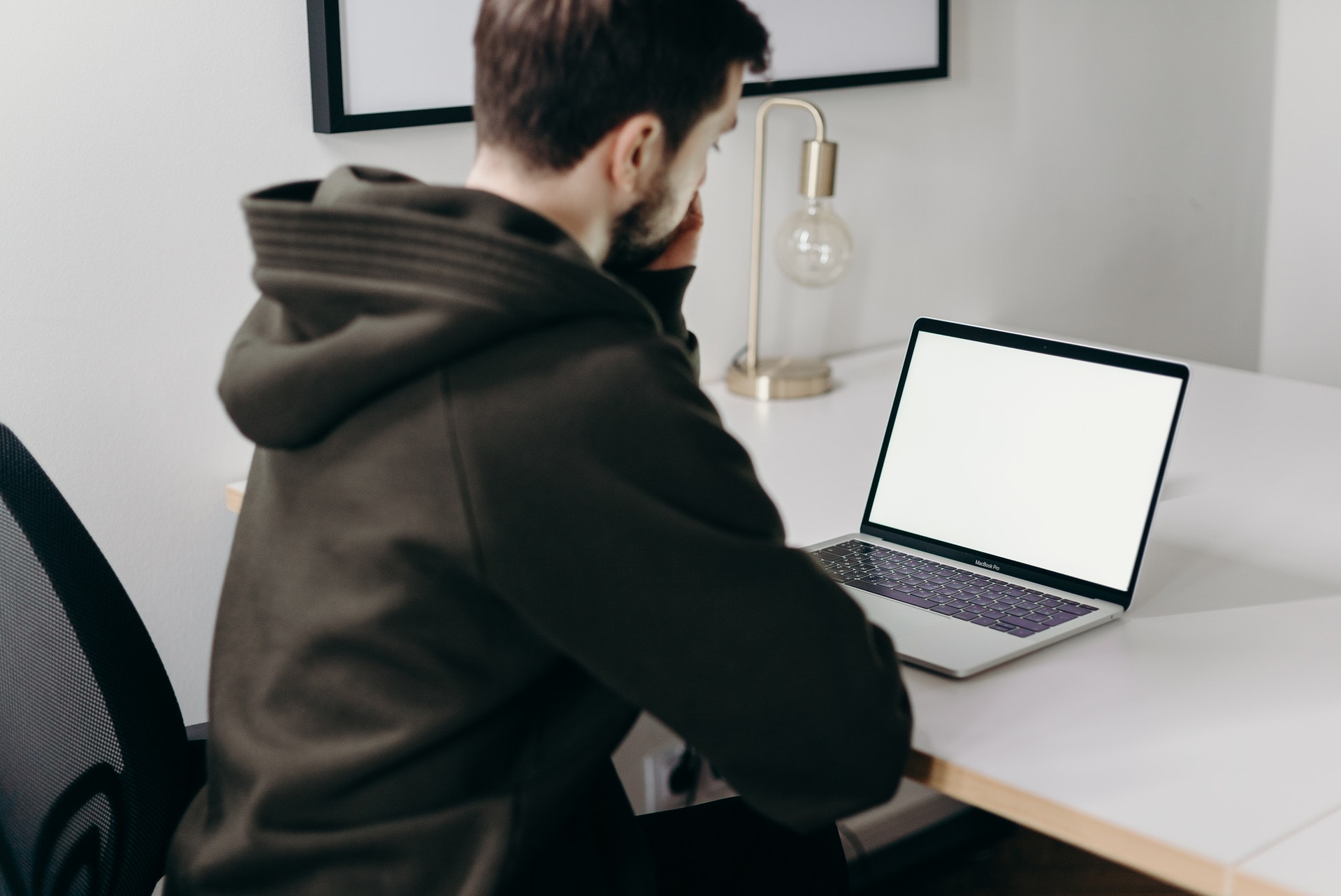 Before even starting to use an email newsletter you need to define your objectives. Regular email providers can't be used for email marketing, you need to have ESP (Email Service Provider). When designing your email newsletter you need to have engaging subject lines, and responsive emails for different devices, design must point to your brand goals, it can be purely textual or it can contain images and it's recommended that they are 90% educational and informational and 10% selling and offering your products or services.
1.Sendinblue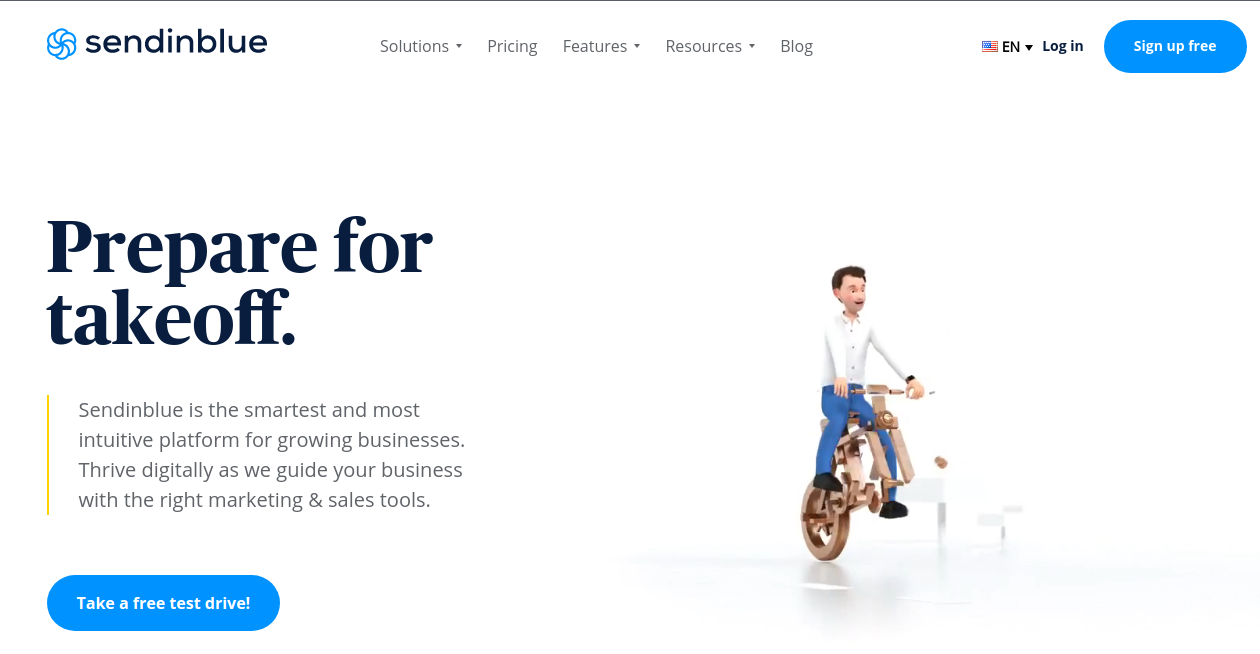 Sendinblue is perfect for small businesses trying to grow. Their free plan includes different designs to choose all mobile-friendly and responsive, personalized emails, and live chat. The free plan offers up to 300 emails a day you can get unlimited emails per day for only 19€ per month.
What makes it even more appealing is that is very easy to use. In just 4 steps you can start with your email marketing:
Design your email – you can choose from numerous templates or build your own design
Personalize your emails – adding the name of the customer or something similar to make every email receiver feel special
Choose your recipients – send to all your subscribed customers or group contacts by their interest or some other criteria
Send your email – with the help of the tools Sendinblue is offering you can choose the best time to send your newsletters and track the results they are giving
2.Mailchimp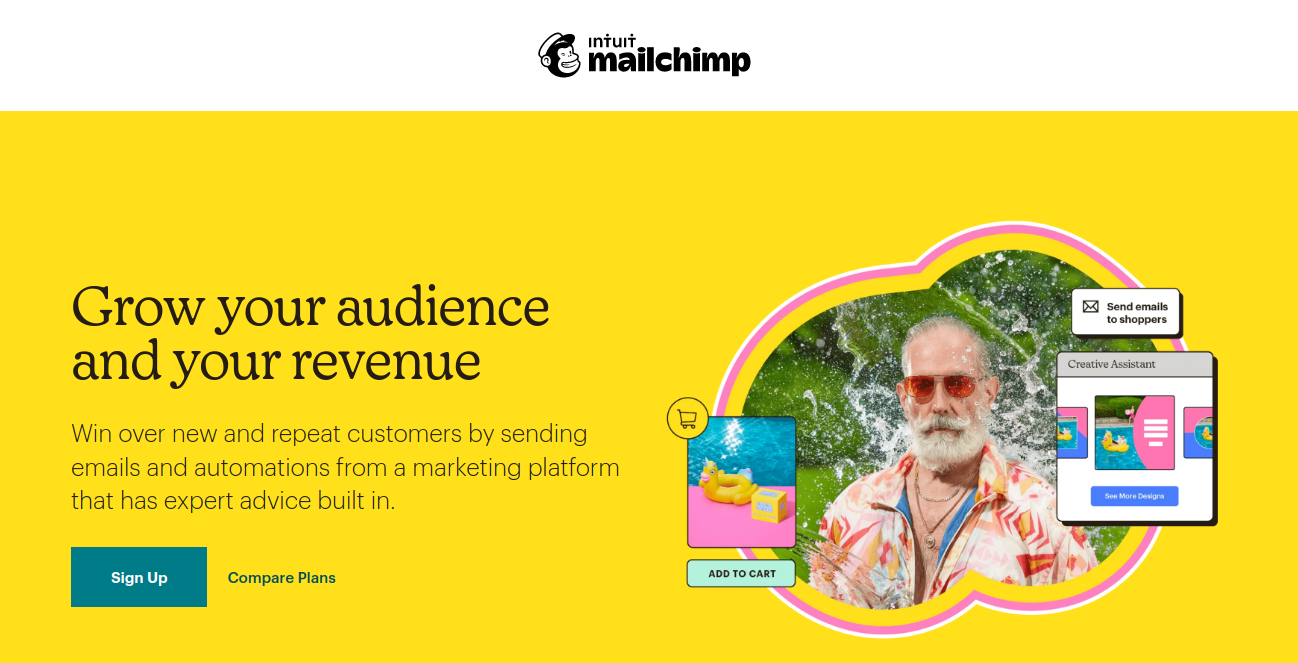 Mailchimp was developed only for email marketing and later expanded its area of expertise to offer all marketing options one growing business needs to achieve its goals. As ESP focused on helping small businesses grow, Mailchimp is offering a free plan that includes sending 10 000 emails a month with a limit of 2000 contacts. Mailchimp also offers a variety of designs for your emails and an option for you to design your own emails, Subject Line Helper to make your email more engaging, and also tools to track the results your newsletters provide. All you need to do is make a free account, design your emails, add your contacts, send your emails and monitor your performance.
3.Hubspot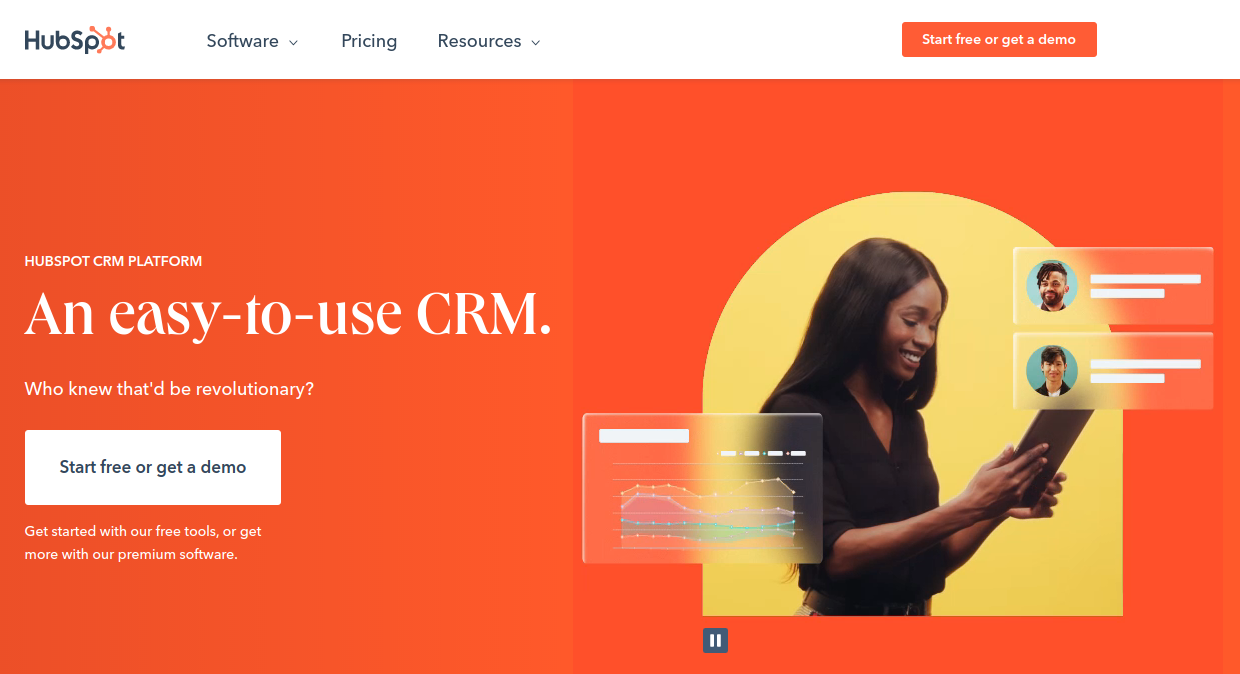 As a very popular CRM (Customer Relationship Management) platform Hubspot among other tools also offers Marketing Hub for free – a free plan includes 2000 emails a month with 1000 000 contacts. It allows you to design your newsletter with a drag and drop tool or to choose one of the pre-made designs and once you start your email marketing you will get reports to understand and optimize newsletter performance and results. Also, since it is a complete CRM you can use collected data to create highly personalized newsletters to get even better results.
4.MailerLite

With this newsletter services free plan you can have up to 1000 contacts with 12 000 emails a month. One of the easiest newsletter services to use putting the accent on simplicity and user experience. The downside is that for free you can only use the drag and drop tool to create your newsletter design template you can not make your own design.
Like most of other ESP we mention until now, MailerLite also allows you to create responsive newsletter design, send targeted campaigns (group your contacts by different criteria), send personalizes newsletters, and monitor your campaign and its results to know what you are doing good and what you need to change in your newsletters.
5.Moosend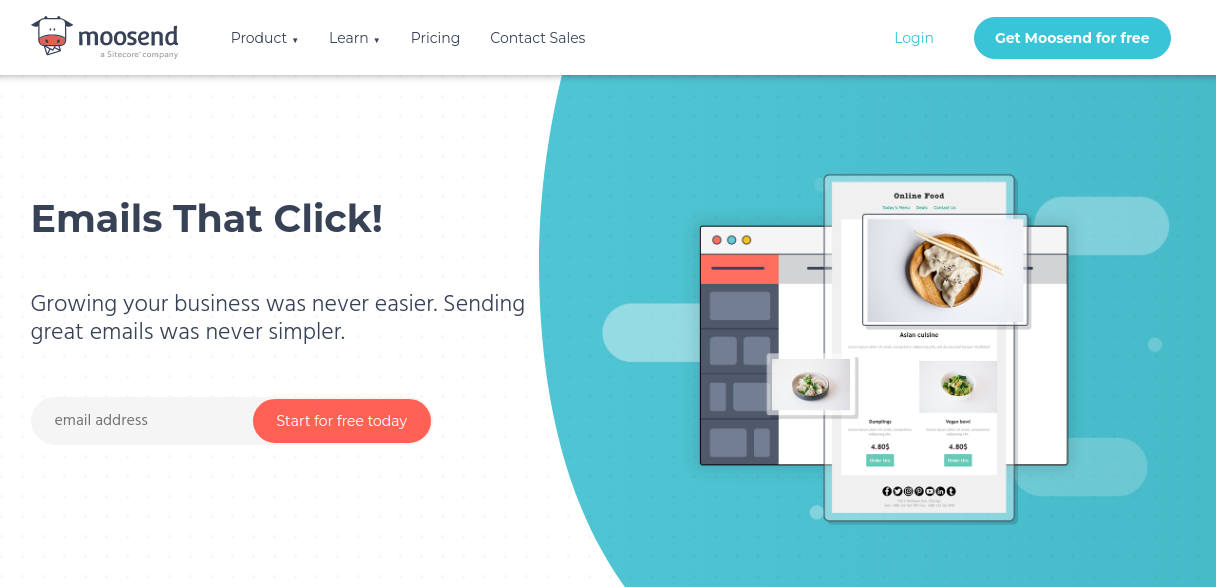 With Moosend you can choose between a free plan, monthly plan, annual plan or create your own custom plan. Their free plan offers more than enough to help small businesses to grow, you can:
Create your newsletter design – you can choose between basic templates or custom-coded templates
Design your automation workflow – choose the triggers and path your contact will take by clicking on some CTA button in your newsletter
Track your results – track the number of clicks and page visits, how many subscriptions and unsubscriptions you have
Get reports and insights – find out how successful are your newsletters, and how engaging are your subject lines and get real-time analytics
If you have a WordPress website, you can integrate Moosend with the Newsletter Glue plugin – build your newsletter design in WordPress and use it with Moosend
6.AWeber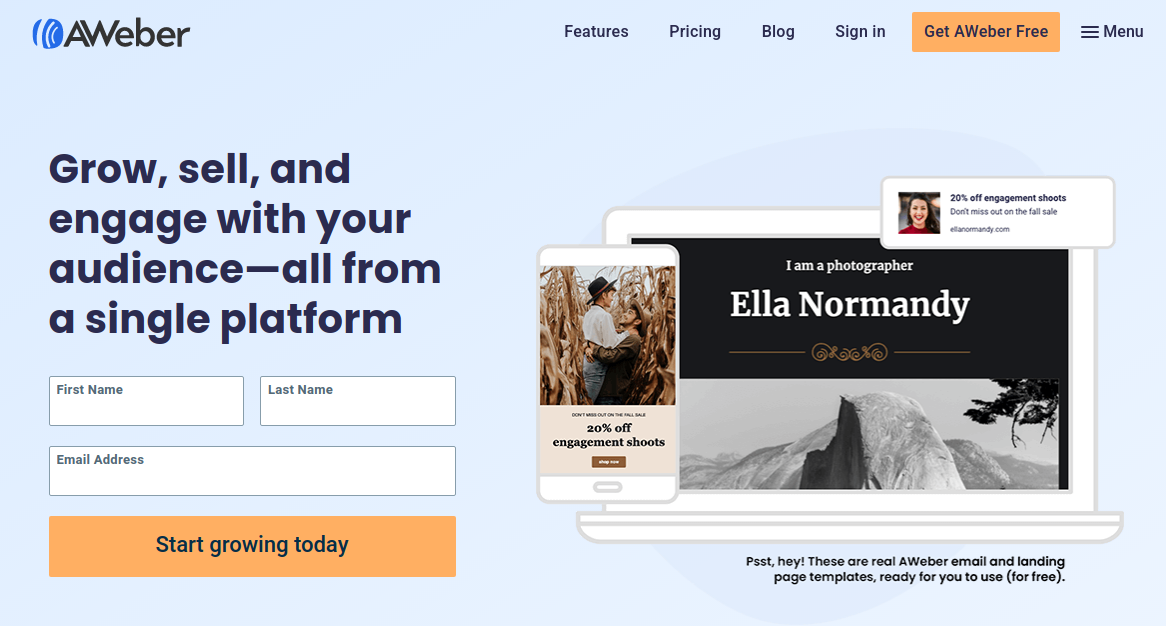 Last but not least in this article is AWeber newsletter service advertised as the only email platform with direct integration with Canva – an online design tool. The free version includes up to 500 contacts and up to 3000 emails a month. For the design of your newsletter, you can choose between existing templates, create one with Canva or with Smart Designer which uses your website design to create your newsletter design. On the downside, its free version doesn't include tracking or success analytics. It's important to say that its free version includes hundreds of integration – PayPal, WordPress, Shopify, Facebook, and many others, which makes it even more appealing to use.
Conclusion
To conclude, email marketing is very important for any business, and before you decide which tool to use for your email newsletter services make sure to compare all the characteristics. All the newsletter services presented here offer decent free plans but also paid versions, as always with paid versions you get much more. Have in mind your budget, your goals, your website, and your business brand. When choosing ESP you need to make sure that:
It will provide you with different design options for your emails
It will provide the option to track your customers and personalize newsletters contents
It will provide the option to track the results of your newsletters (numbers of clicks on your CTA (Call to action) buttons, new subscribers, sales resulting from your email promotions, etc.) for you to know where your business stands and what needs to be fixed
If your website is made with WordPress you can use plugins to manage the newsletter services. WP has plugins for Sendinblue, Mailchimp, and Hubspot or you can use some of the other offered newsletters plugins.