It is well known that to program anything, you need a code. Would you believe me if I told you that in this day and age technology has grown so much that you can, for example, make a website without coding?
The irony is that no-code tools are coded but only because developers had to code them to make them work. You are probably asking yourself how they work? They are working thanks to GUI (Graphic User Interface) tools.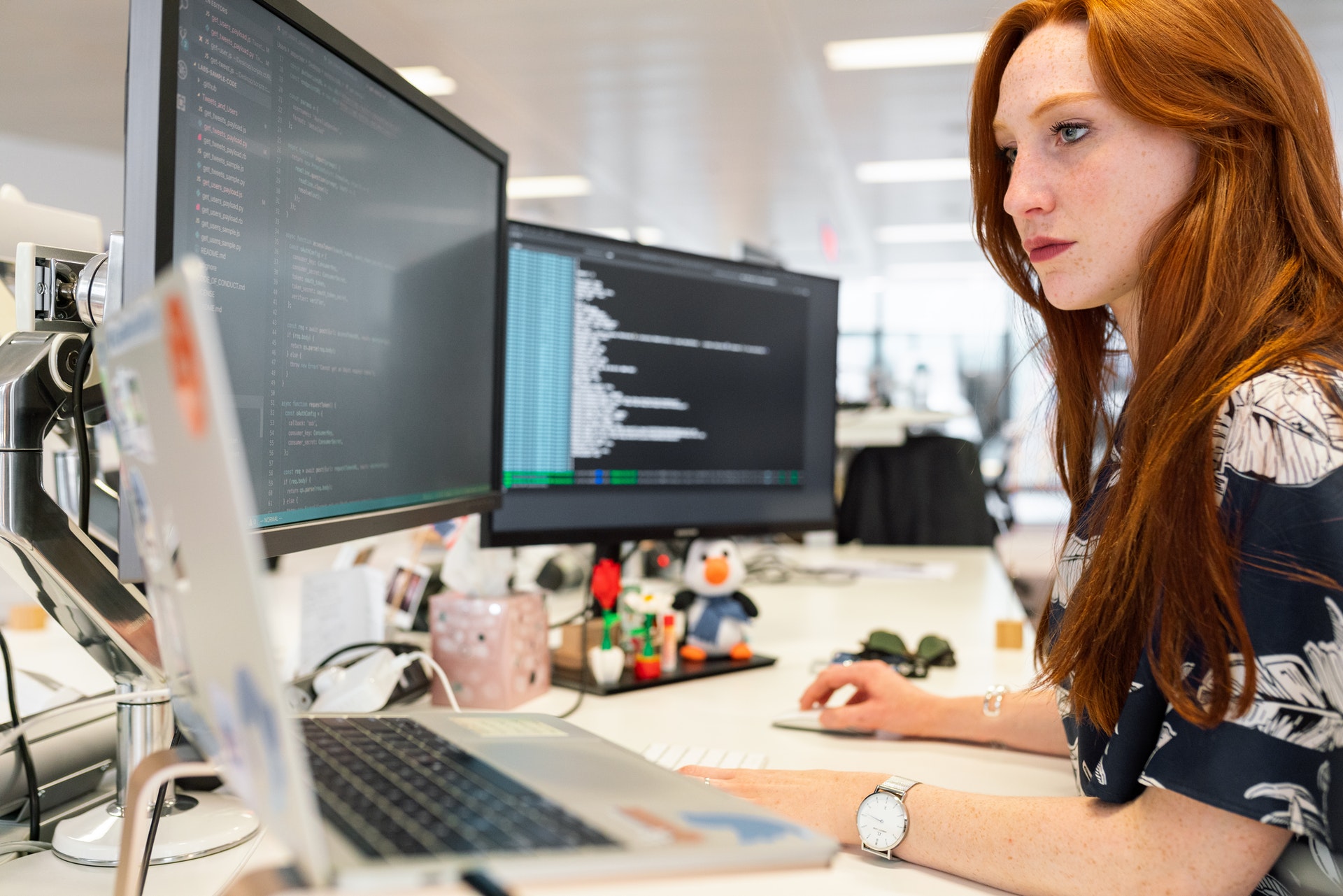 No-code tools are revolutionary and they are just a real example of how much technology has actually grown and how fast it is changing and developing its features.
No-code tools are efficient and easy because you don't have to be a programmer with immaculate skills to make a website or do any type of project management.
The funny thing is, you have probably already used a no-code tool without realizing it because they are not covering just one feature or one part of the Internet, they are everywhere. Since we are talking about no-code tools so much, we have to introduce some of them.
When you are starting your business, you want to start it fast, most simply and efficiently possible. To make it easy for you, I am going to introduce 5 no-code tools that will help you achieve exactly that.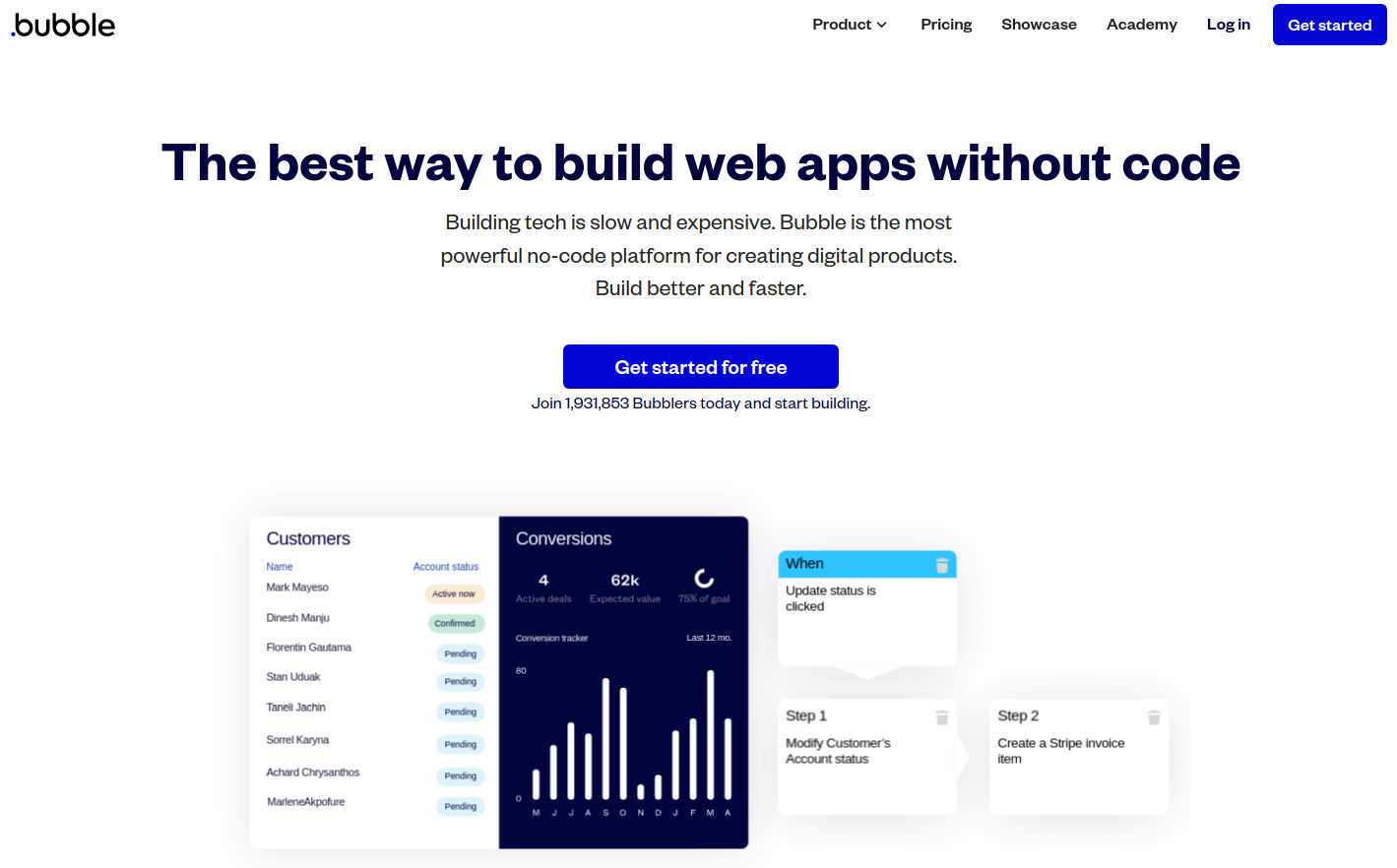 The first no-code tool that we are going to start with is Bubble. In the beginning, we have pointed out that you can make a website without needing a code and Bubble allows you exactly that. Making a website would take months and with Bubble, you can do everything in just a few hours. Bubble offers you total freedom in designing your pixel-perfect designs, and the ability to work together in real-time with your teammates where they will have an opportunity to customize and you can always track how your app is doing and which part is used the most.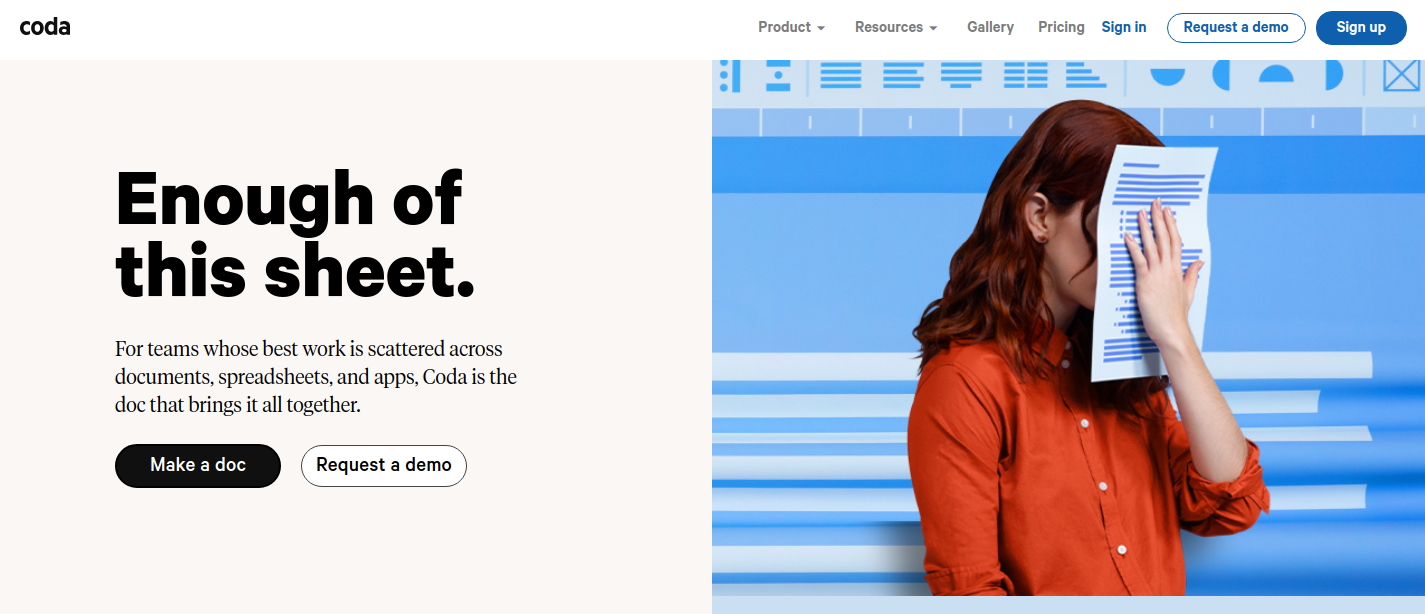 If your specialty is not building websites and you are more into project management, no-code tools have got your back. If you need all your data in one place, Coda is the safest option. With Coda, you can easily manage and edit your data whenever you want and most importantly your work is not scattered between many documents.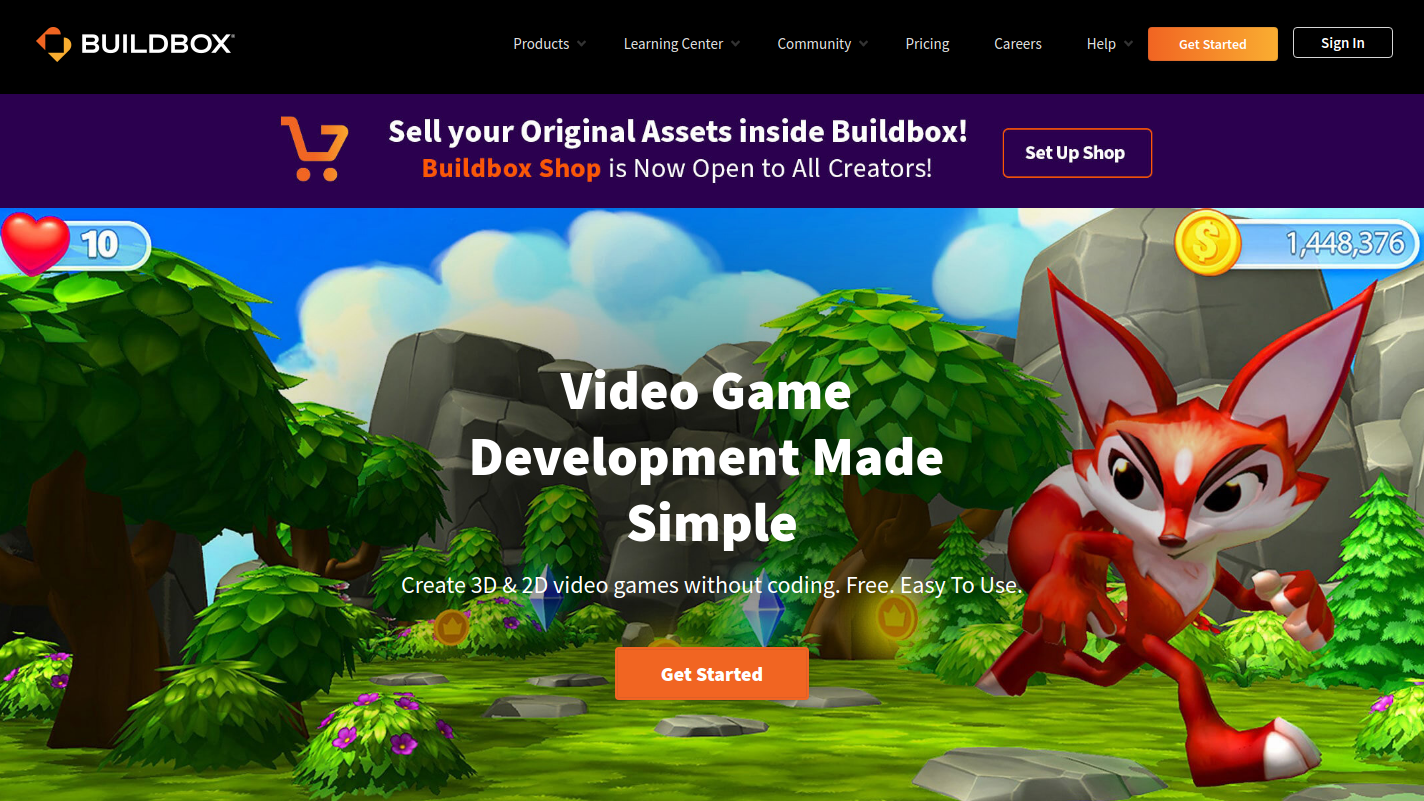 If you want to make your business have a fun feature and you think that it is impossible to create a game without having to make a code, BuildBox is here to prove you wrong. BuildBox is a free and easy way to create any kind of game you want. It doesn't require special skills so basically anybody can get themselves engaged in the fun process of making a game.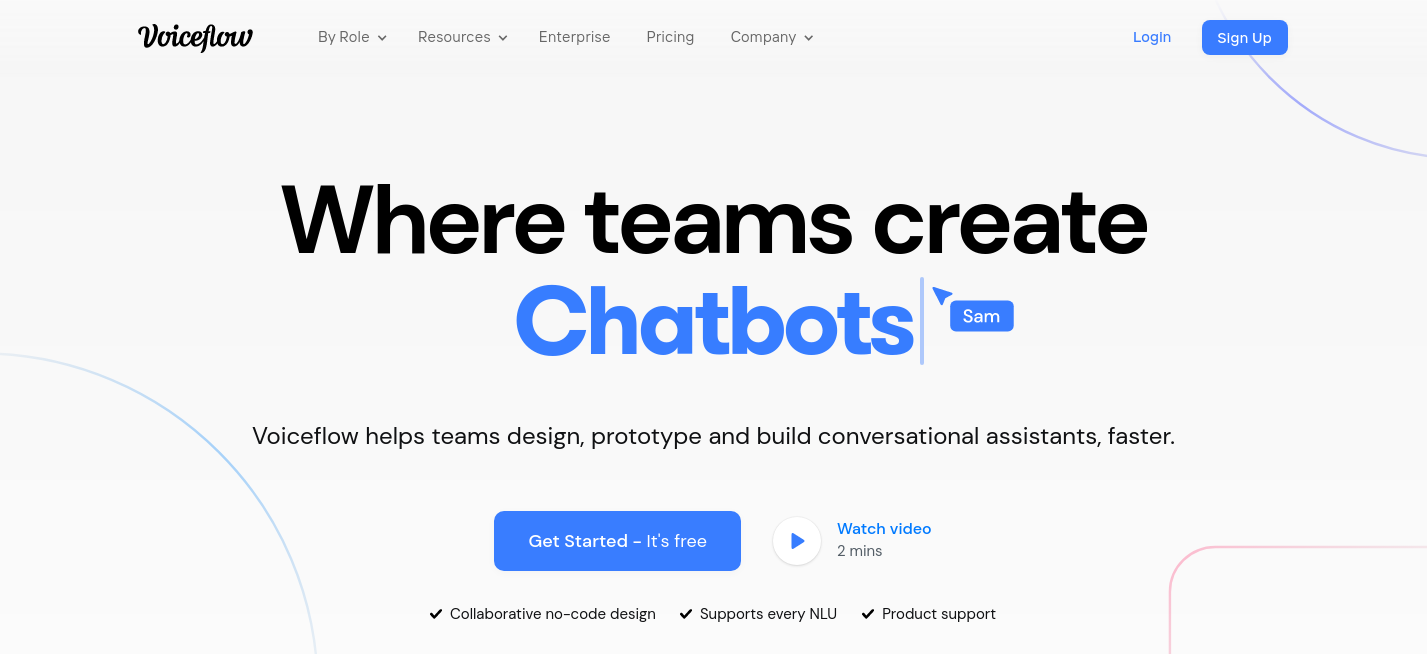 If you have a smartphone, you have already used Siri or Alexa as they have become a very big part of our lives in the last few years and that's why it would be smart to use them as an asset. VoiceFlow lets you play with voice and build a conversational assistant fast and with a free start. You can create and launch any type of voice assistant you want, whether it is a car driving assistant or a chatbot.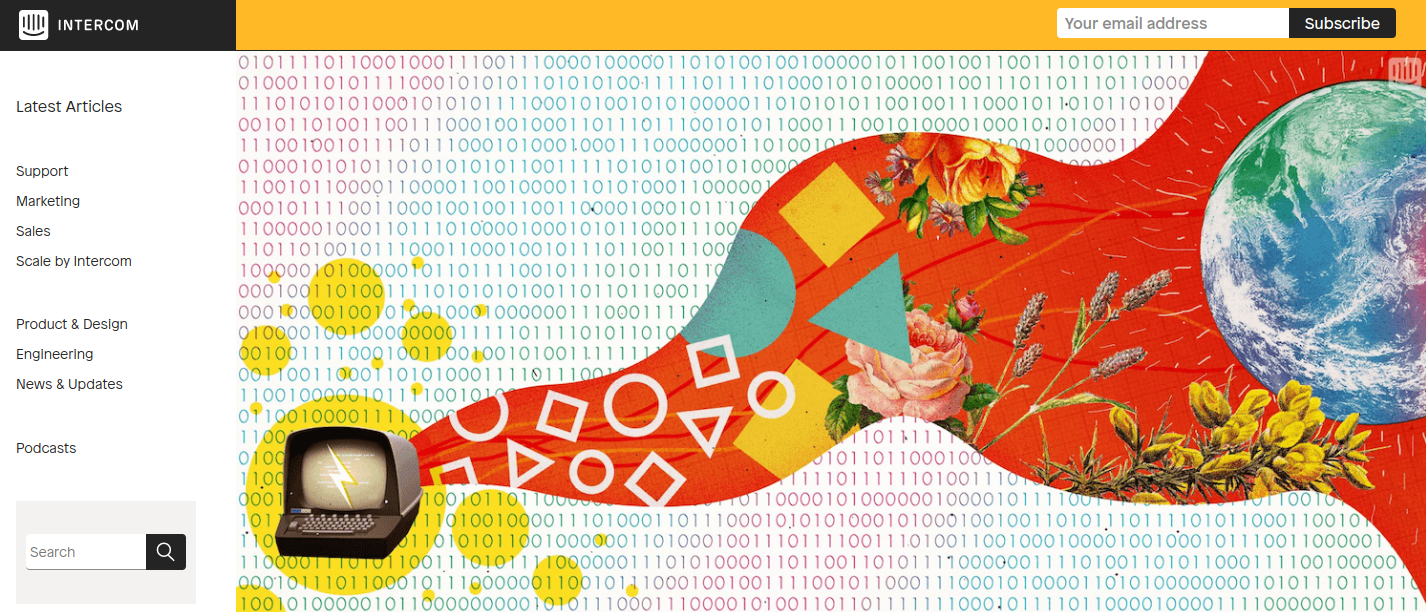 Customer service plays a big part in the business world. Facebook is a huge app that has lasted since 2004. It wouldn't have been possible for it to last that long if it hadn't had good customer service. Well, Facebook can thank that to a no-code tool called Intercom. Intercom believes in development in just a few clicks which makes it very efficient and easy to use.
Conclusion
No-code tools are everywhere and they are growing quickly. You don't need to have extraordinary skills in programming and coding anymore and that's why jumping on a no-code train is happening rapidly. Because of this, starting your business with no-code tools seems like the best option.
To learn more information, please visit australia proxy