When building a website, there are so many aspects that people can miss. Putting aside all the technical and structural issues, although they are essential, this plethora of aspects can often be forgotten when it comes to aesthetics. People choose the color and images for their websites but tend to forget about fonts.
Words and letters are such an inherent concept, especially on the internet, that people forget that they too need aesthetical adjustments. That's where websites such as Google Fonts can provide you with a variety of different fonts for your website.
What Is Google Fonts?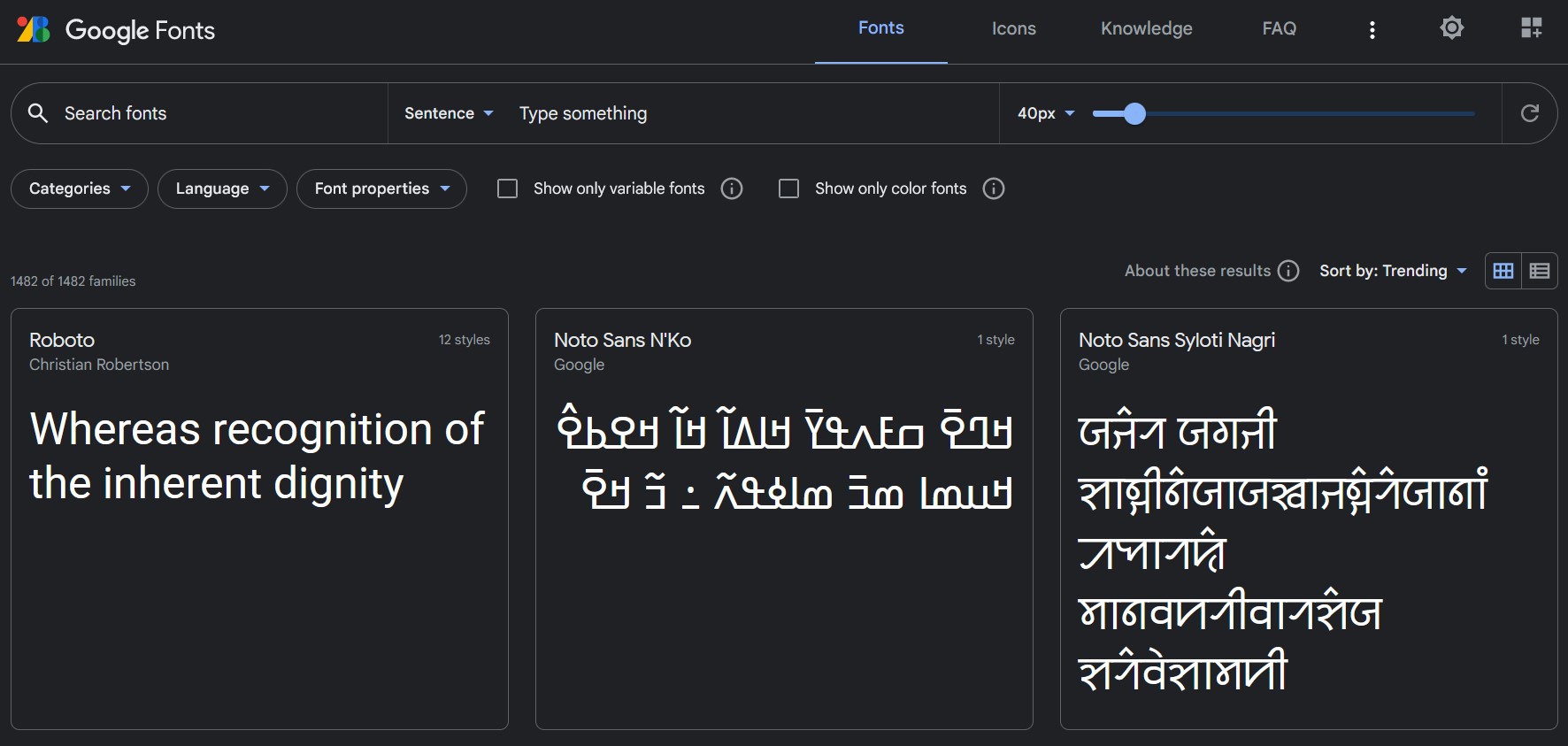 In short Google Fonts is a library of free, open-source font families hosted by Google. These fonts can be used on websites and in other digital projects. Google Fonts for websites is used by both amateur web designers and industry professionals alike.
Having the right font on your website is equally important as choosing the right colors or designs. After all most of the time spent on online blogs is spent reading. Therefore having an ugly or hard-to-read font can produce negative emotions from your visitors. Similarly how colors can impact human psychology, so too can text fonts. A classic example is the Comic Sans fonts, that is wildly known for being improper in a professional setting. Having access to various fonts means you'll be able to pick and choose which suits your needs best.
It isn't wrong to use the default fonts, but rather if you can miss out on the potential of having a specialized font that evokes subconscious responses from your viewers. For example, the standard Gmail font is Sans Serif. Therefore if you're trying to write a business-oriented blog, having the same font that people use in a business email may subconsciously connect visitors with their business mindset.
Why Do Professionals Use Google Fonts For Websites?
There are numerous reasons why professionals Google Fonts for websites. They can range from improving user experience to impacting. Firstly there's accessibility, when you're building a website people don't often have access to a huge variety of fonts. But with Google Fonts for websites, you gain a huge library of high-quality fonts.
Considering Google Fonts are meant for websites and are made by a famously internet-related company, you can guarantee that these fonts will be compatible. Compatibility is key in most areas of web development. By using Google fonts you're ensuring no random font will break your website. Add to that the ease of use and you're getting an entire tool that can be used by anyone. And it's fully free to use. Being such a versatile tool it's no wonder professionals use Google Fonts for their websites.
Notable Google Fonts For Websites
Roboto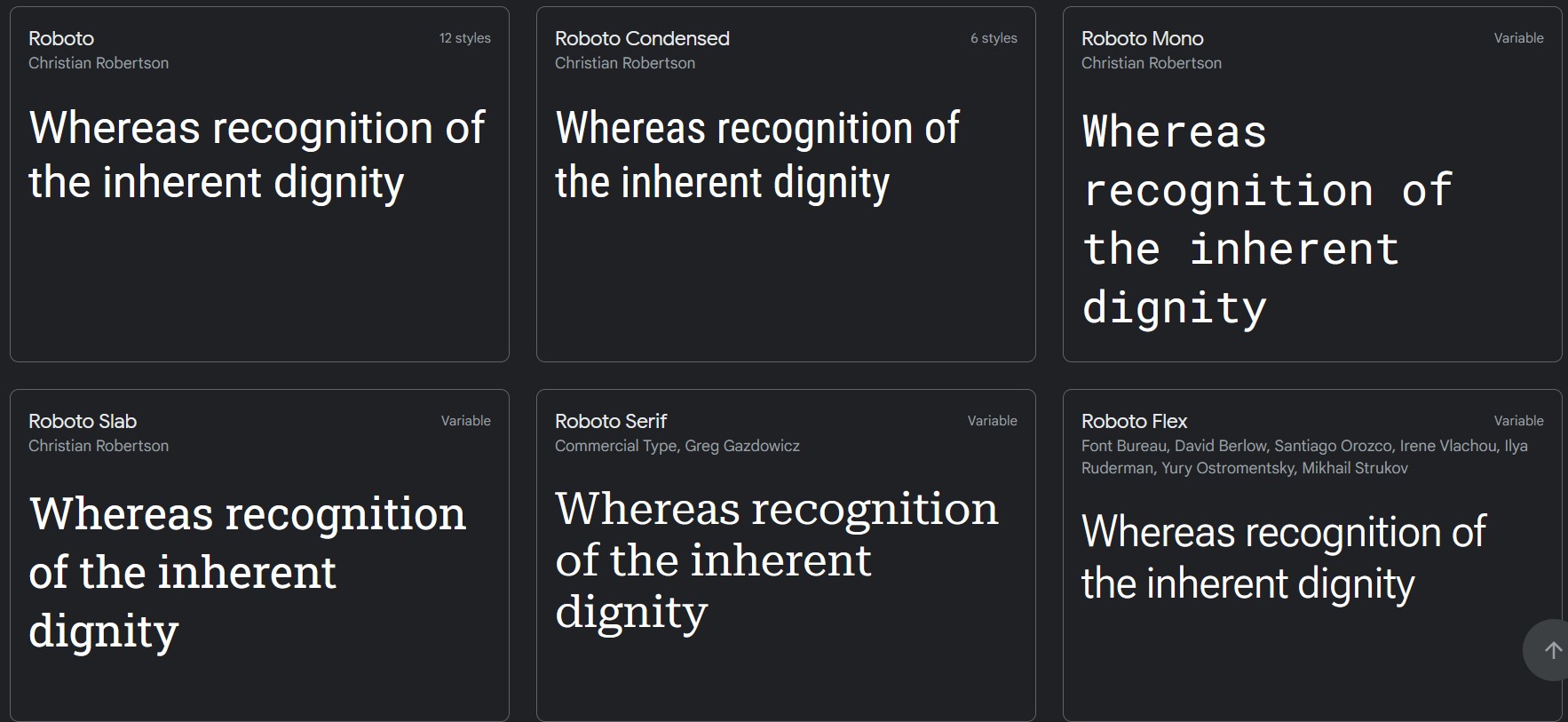 If you're worried about compatibility with mobile devices, Robot is the Google Font for you. It was expressly designed to work with Android devices and is widely used in both Microsoft and Google products. It is a clean font that can be used for professional websites, reports, and even regular blogs.
Montserrat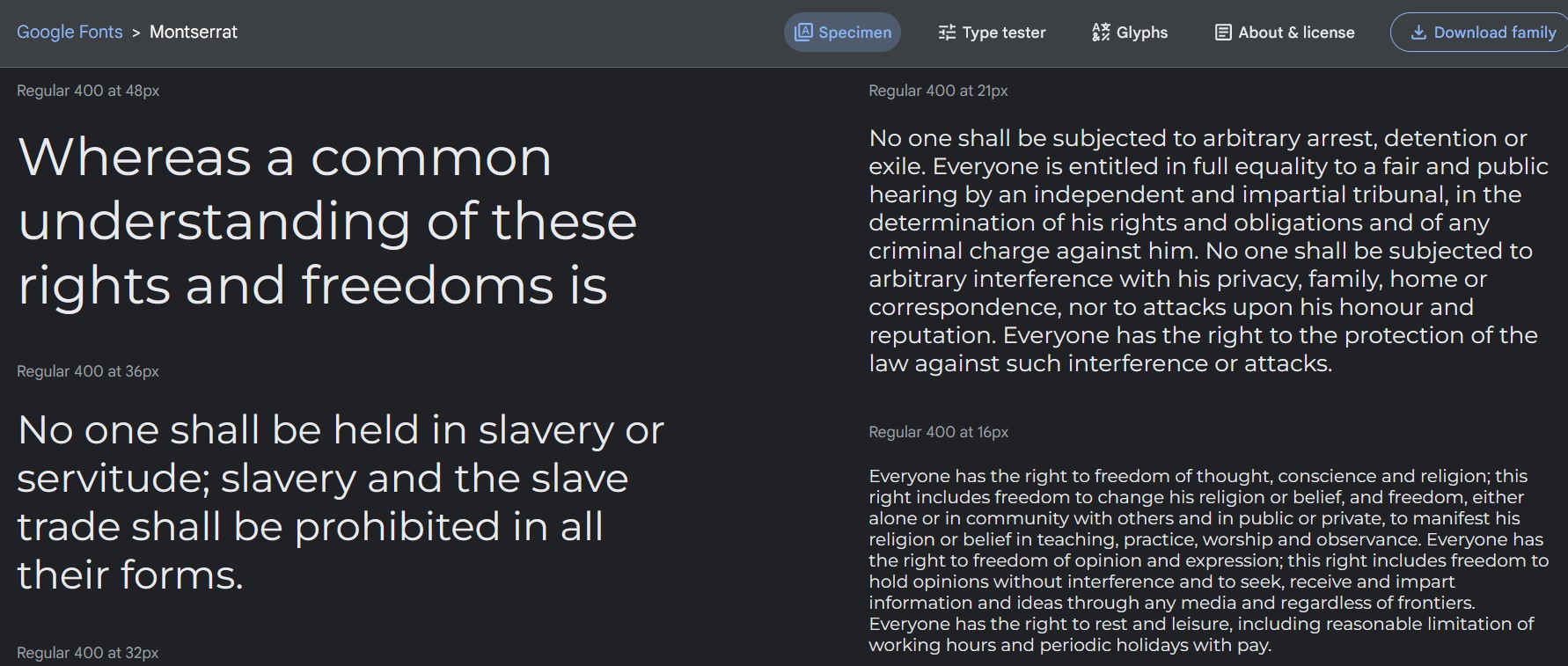 Another strong contemporary font is Montserrat. It provides a versatile font that can give an air of seriousness to any website. Perfect for places where you'd need to have various styling of the same font, as it has over 36 different styles.
Lato

A very popular Google font is Lato. With over 15 styles Lato is most often used in presentations. This makes it the best font for showcasing images or graphics. By using this font you're ensuring the readers have a clear view of each and every letter, thus improving overall readability.
Conclusion
Taking extra care to choose a proper font gives your website that extra effort that people like. Therefore by using Google Fonts for websites you're getting the best fonts currently on the internet. If you're looking to become a web design professional, utilizing these fonts will be key to further improvement.