Being a successful business owner requires more than working hard.
You must learn how to manage and grow your business if you want to succeed, and you have to know your business, have knowledge of your industry, and know who your competitors are.
You must learn how to attract customers, understand the impact of technology and learn the basics of business management.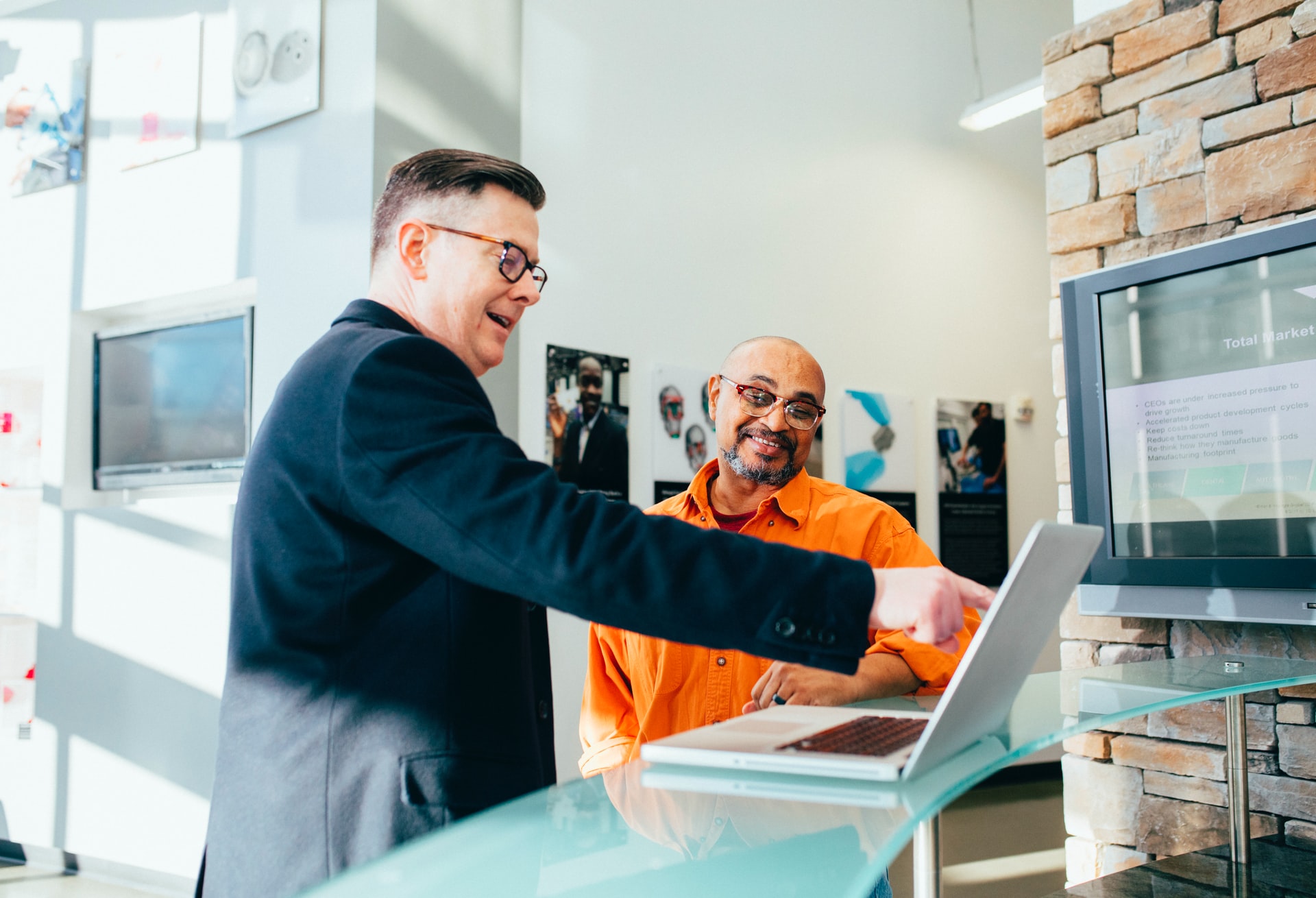 You have to be a planner, salesperson, and decision-maker in one.
You must have passion for your work, commit to your business and learn how to manage money, time, and people. A good businessman has a good working relationship with employees and customers.
Managing a business is not an easy job, especially without the help of tools and platforms.
So, to juggle all your obligations, be a successful manager and focus on creative work, you must adapt and search for a modern solution.
StudioGrowth
If you have ever tried managing multiple businesses on your own, you know it can't be done without running into many issues.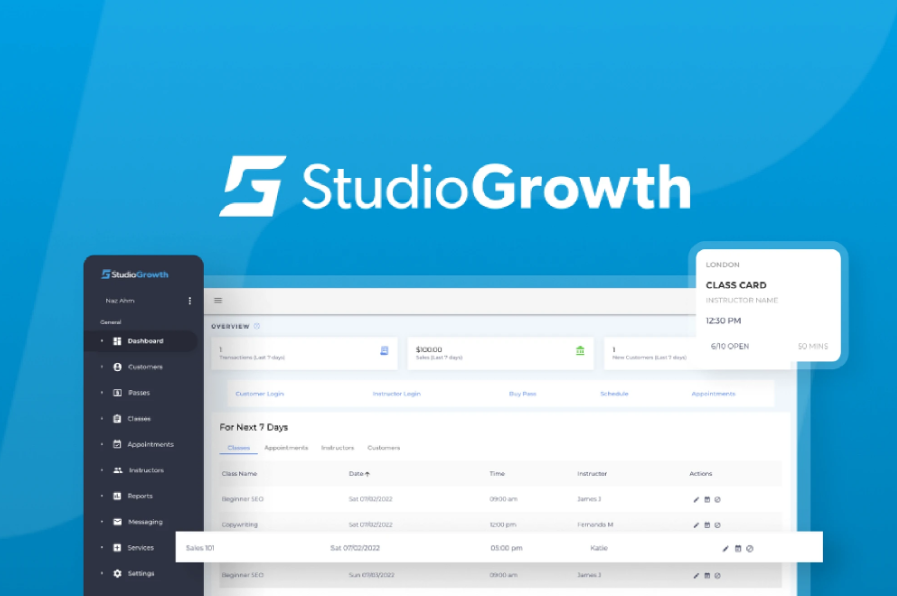 By scheduling, managing payments, and capturing leads on your own, you are focusing on everything except your customers.
Managing every part of your business and attracting and keeping customers are both crucial for success.
Doing both seems impossible, but what if I told you there is a platform that does just that? Say hello to StudioGrowth.
StudioGrowth is a platform that lets you manage all your group classes, on-demand appointments, membership tiers, and payments from one place.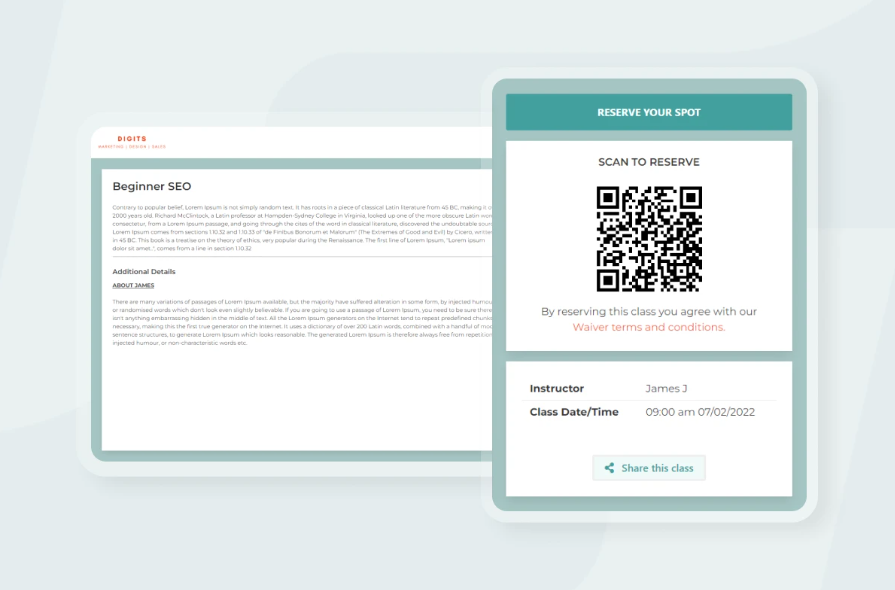 You can schedule multiple virtual and in-person events and recurring or one-time group services.
You can also plan on-demand scheduling and appointments based on availability, staff capability, and other factors to minimize no-shows and cancellations.
This platform makes creating and managing multiple schedules easy, no matter the situation. Whether you are selling group, private, one-time, or recurring sessions. It integrates with Zoom, which makes conducting appointments virtually or in person easy.
StudioGrowth lets you build mobile-friendly booking pages. You can choose your own branding, colors, logo, and layout.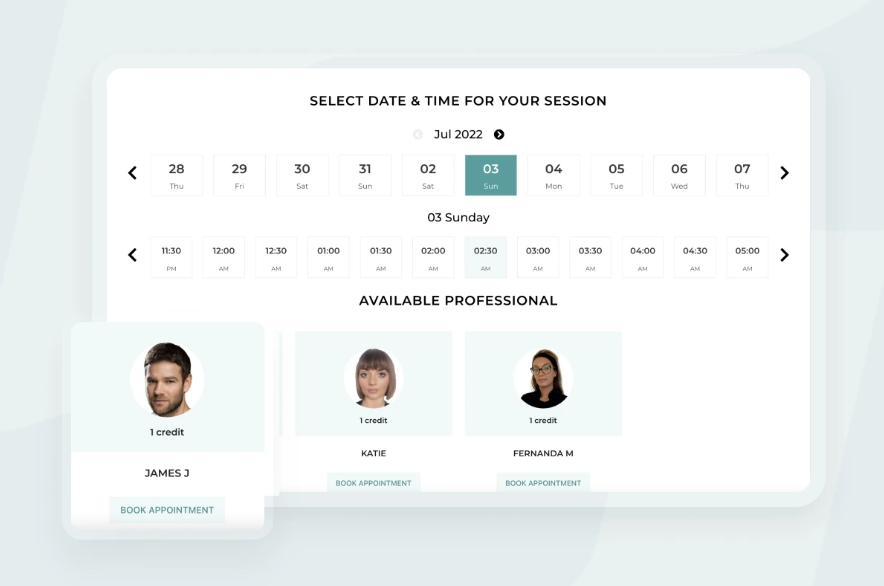 These booking pages let students book classes on their own time.
You can schedule and manage multiple classes, and if you want to limit the number of students per class, you can do that with a 1st class-automated waitlist management system.
If you want to encourage more sign-ups and increase the number of customers, you can offer free trials, memberships, and class packs.
StudioGrowth simplifies the entire checkout process with QR codes and single-click payments via Google Pay or Apple.
This uncomplicates things and allows users to book classes easily.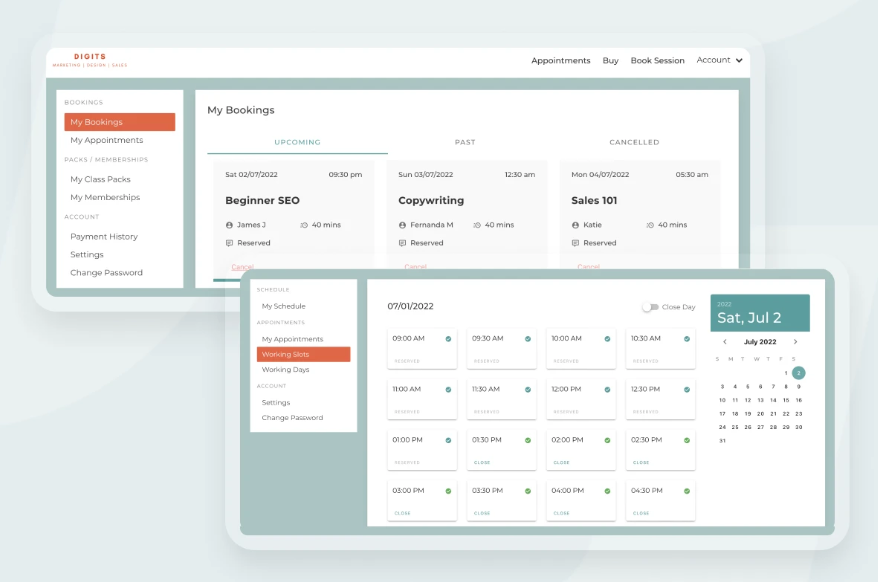 If growing sales is one of your goals, you can set up email triggers to engage your customers. You will also receive automated email notifications.
This platform lets your staff manage their own appointments, attendance, and availability. And it allows users to self-serve their own memberships and bookings. This way, your business will run smoothly and on fewer support requests.
It offers a 1st class page builder that lets you create high-converting booking portals. This builder will help drive more people to the checkout page.
StudioGrowth is a must-have platform that allows you to run entire studios, marketplaces, and many other service businesses while maximizing your staff skills and availability.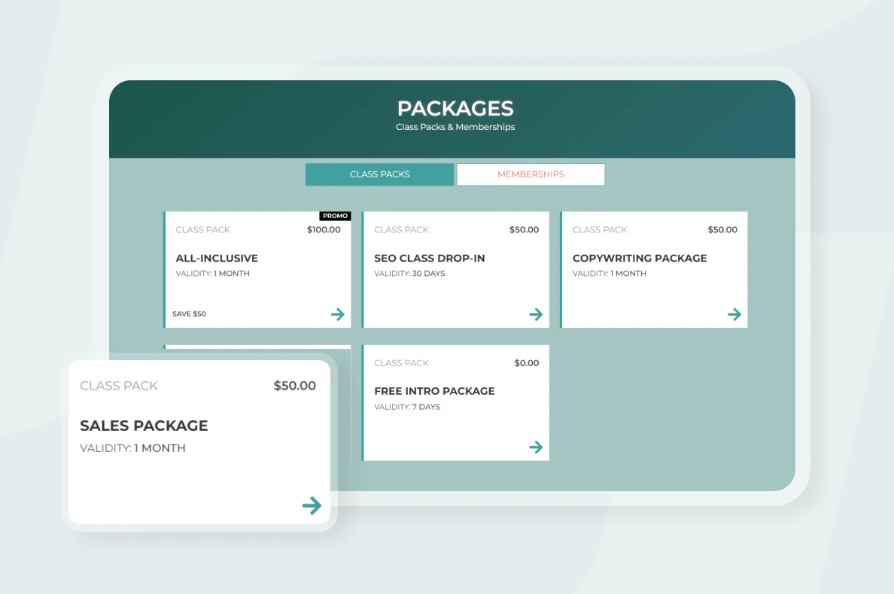 Final Words
No admin should waste their time and work for hours on things that can be done with a few simple clicks.
Using customer portals, mobile-friendly booking pages, and more can help you focus on creative work and make any service business run smoothly.
StudioGrowth is an ideal platform for event organizers, educators, and all small businesses. It is an alternative to MindBoy and Acuity Scheduling and offers integrations with PayPal, Mailchimp, Stripe, Zoom, and SendFox. It includes scheduling, booking, payments, and member management.
StudioGrowth is a simple-to-use platform that is strong enough to meet the needs of any business that offers group classes and on-demand appointments.
The support team is very responsive and open to feedback, and the devs are working on improving the platform and releasing new features each day.
With this platform, you can focus on what truly matters and leave all the hard work behind. No more wasting time and money. Make managing and scheduling easy by using StudioGrowth today.